Giuseppe, Gianma and Manu are three street kids from the outskirts of Turin. Giuseppe has crafted an earring for himself "like Maradona's." This kicks off an argument that bit by bit ranges over other topics. The three play at "dribbling" in a dugup piazza. They play "Mr. Stud" on the sidewalk. They put firecrackers inside of glass bottles and dried turds and blow them up. Or, they set firecrackers off just to scare some unfortunate victims. One of the kids' favorite haunts is an old abandoned factory shed. However, the three have to settle their accounts with "some big guys" there.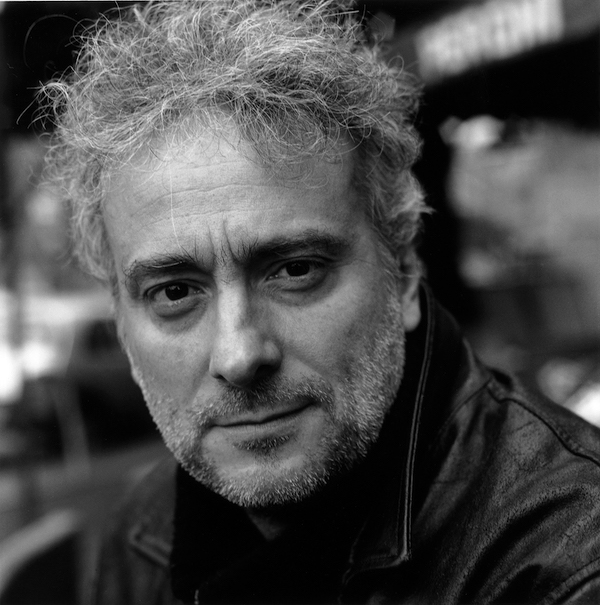 Daniele Gaglianone
(Ancona, 1966) in 1991 began collaborating with the National Film Archives of the Italian Resistance. After the short La ferita (1991), which received a prize at Turin's Festival Cinema Giovani, he debuted in feature films with I nostri anni (Our Years), selected for the Quinzaine des réalisateurs in Cannes. In 2004, with his film Nemmeno il destino (Changing Destiny), he won the Tiger Award in Rotterdam. With Rata neće biti (la guerra non ci sarà), in 2008 he won a Special Jury Prize at the Torino Film Festival and a David di Donatello for best documentary. In 2009, he made Pietro, his third fiction feature film, presented in competition in Locarno, and in 2011 Ruggine (Rust), presented at the Giornate degli Autori in Venice, as was La mia classe (My Class, 2013). In 2014, his documentary Qui, was presented at the Torino Film Festival,and in 2016, he made the short film Granma with the Nigerian filmmaker Alfie Nze, presented at Locarno. That same year, he made the short Joy, presented in Venice. The following year, he shot the TV documentary Sorelle d'Italia and presented in Turin Dove bisogna stare. In 2019, with Lina Fucà and Paolo Leonardo, he inaugurated the exhibit Solo da bambini at the Fondazione Merz in Turin. He also teaches and directs plays with the group Il BuioFuori.
FILMOGRAFIA
Nella solitudine del sangue (cm, 1990), Era meglio morire da piccoli (cm, 1992), L'orecchio ferito del piccolo comandante (cm, 1994), La carne sulle ossa (cm, 1996), I nostri anni (2000), Le domeniche del Signor Mantaut (doc., 2003), Nemmeno il destino (2004), Alle soglie della sera (doc., 2005), Rata neće biti (la guerra non ci sarà) (doc., 2008), Pietro (2009), Ruggine (2011), La mia classe (2013), Qui (doc., 2014), Granma (coregia Alfie Nze, mm, doc., 2017), Dove bisogna stare (doc., 2018), Sorelle d'Italia (tv, doc, 2018), Il tempo rimasto (doc, 2021).
Director and director of photography: Daniele Gaglianone.
Screenplay: Daniele Gaglianone, Gianmarco Messina, Manuele Romeo, Giuseppe Sanna.
Editor: Ernaldo Data.
Sound: Giaime Alonge.
Cast: Angelo Gaglianone, Eugenia Gaglianone, Gianmarco Messina, Manuele Romeo, Giuseppe Sanna, Davide Teresi.
Production company: Cooperativa 28 dicembre, via Fabro 6, 10121 Torino, tel. e fax +39011539274.