Eric Rohmer. Preuves à l'appui
Eric Rohmer. Preuves à l'appui

"Opening up his files, searching through little exercise books with squared paper for the spark that set off this or that film, comparing successive phases of a single screenplay, projecting essays filmed in Super8 on his office wall - in fact, giving proof at every stage of what he is saying - Rohmer reveals himself, without a shadow of a doubt, as he has never done before. Loves, rejections, sides taken, obsessions, doubts... Who better than he could have expounded the philosophy of the little group of 'Cahiers du cinéma', the group that, as everyone knows, was to turn the elements of cinema on their heads with the passing of the Sixties? And who better to clarify the sense of the question put by Paul Valèry which closes the two parts of the film: 'Une vague - en quoi est-elle un méme?'." (André S. Labarthe)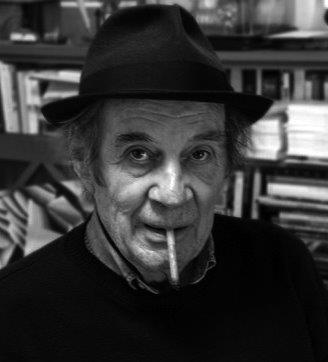 André S. Labarthe
André S. Labarthe (Oloron-Sainte-Marie, France, 1931 - Paris, France, 2018), critic of "Cahiers du cinéma," during the 1960s conceived and produced with Janine Bazin the Cinéastes de notre temps series, interrupted in 1972 and picked up again in 1988 with the title Cinéma, de notre temps. The series collected interviews of the greatest contemporary filmmakers. He also filmed documentaries on Hitchcock, Rohmer, and Scorsese.

FILMOGRAFIA

Mathieu Amalric, l'art et la matière (mm, doc., 2018, co-regioa Quentin Mével).
Director: André S. Labarthe.
Collaborazione: Jean Duchet.
Film preparato, girato, montato, sonorizzato, mixato da: Danielle Anezin, Elise Arachequesne, Olivier Brunet, Jean-Marc Chapoulie, Corinne Dard, Laurent Malan, Jean-Claude Massoule, Edouard Mazzocchi, Maurice Perrimond, Claude Pezet, Marc Seferchian, Xavier Vauthrin, Francis Wargnier.
Voce narrante 1ª parte: André S. Labarthe.
Voce narrante 2ª parte: Arielle Dombasle.
Musica originale: Georges Delerue.
Production company: La Sept/ARTE, AMIP, INA, Les Films du Losange.
Produttori delegati: Xavier Carniau (AMIP), Margaret Menegoz (Les Films du Losange), Thierry Garrel (La Sept), Claude Guisard (INA).
Con la collaborazione di: Janine Bazin, André S. Labarthe, Elisabeth Marliangeas, Christine Perrier, Liane Willemont.
Con la partecipazione di: CNC, Procirep.
Riprese: Parigi.
Estratti da: Il ginocchio di Claire, Il bel matrimonio, Pauline alla spiaggia, Le notti della luna piena, Racconto di primavera, L'albero, il sindaco e la mediateca.