This is the story of Alex, a lively twenty-year-old girl who lives on the outskirts of a large city and sells firearms illegally to support her family. Alex is a member of a gang of young outcasts that live at the tempo of their favorite music and treat her as one of them. Alex is secretly in love with Javi, a boy gang member, but the emotional warmth that is missing, her continual arguing with her father, and the violence that surrounds her lead her to consider the idea of giving up everything and going away. The situation evolves rapidly and the girl suddenly only has a day and a half to come up with a decision.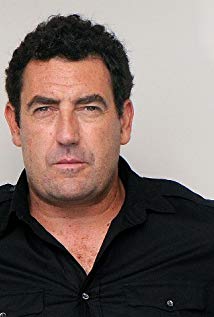 Daniel Calparsoro
Daniel Calparsoro (Spain, 1968) moved to New York at the age of twenty in order to study fine arts. From 1989 to 1993 he studied at Tisch School of the Arts at New York University, where he received his degree in directing. Upon his return to Spain, he shot the short film, W.C., winner of the jury's special award at the Hannover festival, as well as several music videos. Salto al vacio is his first feature film.
FILMOGRAFIA
W.C. (cm, 1992), Salto al vacio (Jump into the Void, 1994).
Director and screenplay: Daniel Calparsoro.
Director of photography: Kiko de la Rica.
Art director: Jon Escuder.
Editor: Pite Piñas.
Sound: Miguel Relas.
Cast and characters: Najwa Nimry (Alex), Roberto Chalu (Javi), lon Cabella (Toño), Alfredo Villa (Esteban), Karra Elejalde (Juancar), Saturnino Garcia (Luis), Carla Calparsoro (Fati), Kandido Uranga (Alberto).
Producer: Enrique Fernandez Ayuso.
Production company: Jumping Film Productions, c/Orense 32-10° 4, 28020 Madrid, Spain, tel. +34-1-5568569, fax +34-4-5568097.
Foreign sales agent: Cine Company, Francisco Hoyos, c/Zurbano, 74-2° D, 28010 Madrid, Spain, tel. +34-1-4422944, fax +34-1-4410098.