The young Jakub leads a discontented life: not gratified by his Job and incapable of making his relationship with a married woman work, he is forced to share an apartment with his father with whom he is on very bad terms. To escape from the grey reality that surrounds him, the boy decides to move, for a short time, to his grandfather's old house in the country. Here Jakub finds his grandfather's diary which enables him to discover the charm of a simple and forgotten world: he learns how to prepare plum liqueurs, to make bread and to mow the lawn of the large garden; he receives a visit from three mysterious men and makes the acquaintance of Helen, an inscrutable and fascinating girl. His short holiday becomes increasingly prolonged and Jakub's life undergoes a radical change, before even he has the time to realize it.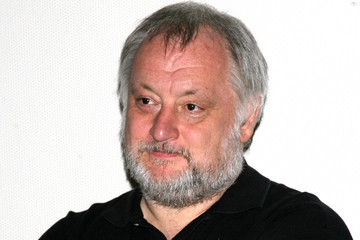 Martin Sulik
Born in 1962, Martin Sulik studied at VSMU, the Bratislava Academy of Dramatic Arts, where he graduated in 1986 with the film Staccato. In 1991, after making a series of short films and documentaries, he directed Neha, his first feature film, award winner for the "Best Debut" at the Bratislava Czechoslovakian Film Festival.
FILMOGRAFIA
Zivotopis (Biography, cm, 1982), Posledná vecera (The Last Supper, cm, 1982), Rozhovor (Conversation, cm, 1983), Stretnutie na inzerát (Meeting by Advertisement, cm, 1983), Dvor (A Yard, cm, 1984), The Death of Pal'o Rocko (TV film, 1985), Staccato (mm, 1986), Dosky, ktoré znamenajú (The Boards, TV, 1987), Ticho (Silence, cm, 1988), Stolicka (Chair, TV film, 1989), Hurrah (doc., 1989), Etika a politika (Ethics and Politics, cm, 1990), Zem-voda-vzduch (Earth-Water-Air, cm, 1990), Neha (Tenderness, 1991), Vsetko, co mám rád (Everything I Like, 1992), Záhrada (The Garden, 1995).
Director: Martin Sulik.
Screenplay: Martin Sulik, Martin Loscák, Ondrej Sulaj.
Director of photography: Martin Strba.
Art director: Frantigek Lipták.
Editor: Dusan Milko.
Music: Vladlmir Godnár.
Cast and characters: Roman Luknár (Jakub), Marián Labuda (Otec), Zuzana Sulajová (Helena), Jana Svandová (Tereza).
Production company: Charlie's L.T.D., Spitálska 4, 811 01 Bratislava, Slovakia, tel. +42-7-363430, fax +42-7-323678.
Foreign sales agent: AB Barrandov, International Sales Department, Krizeneckého n`m. 322, 152 53, Prague 5, Czech Republic, tel. +42-267073352, fax +42-2-590423.