Clim and Bébé have been in love since they were children. Now Bébé is in prison, unjustly accused, and she tells him she is pregnant. Joël and Marianne, Clim's parents, fight along with his sister Sœurette to prove the young man's innocence. Franck and Francine are divided: whereas Bébé's mother sees the prison sentence as a "trial" sent by God to her son, the man drinks in desperation. Marianne, following a tortuous path that will take her all the way to Sarajevo, is able to prove Bébé's innocence. But, when Bébé is about to be released and the child is about to be born, destiny strikes once again.

"The need to show the heroic personalities of Baldwin's characters seemed to me just as important in today's France as it was in the United States when the book was written" (R. Guédiguian).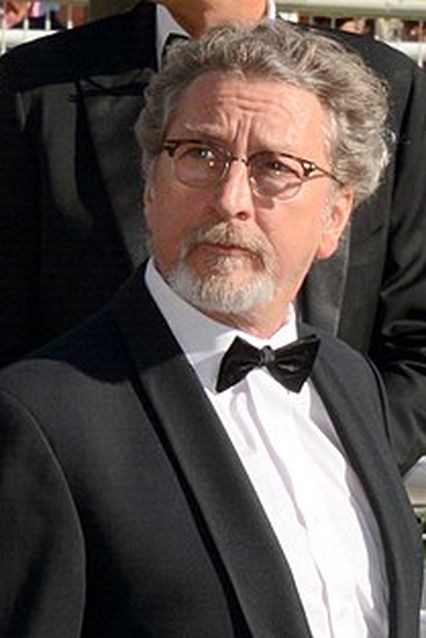 Robert Guédiguian
Robert Guédiguian was born in Marseille on December 3, 1953, in the poor neighborhood of Estaque, a small port (which today has been engulfed by the gigantic port of Marseille) encircled by factories, which was made famous by impressionistic and cubist painters at the beginning of this century. The son of two immigrants (his father, an Armenian, worked on the docks; his mother, a German, was a maid) he grew up "in a world structured by the workers' movement", marked by solidarity, class consciousness and strong social conflict ("Everyone in Estaque was a Communist (...) At fifteen or sixteen years of age, when every evening you see your father come home with his face ruined by fatigue, all this makes you want to fight"). Starting from this premise, the future director began a militant activity he would never abandon: first in the front rows of the French Communist Party, then ever more independently, until the recent intellectual mobilization in defense of the sans-papier. In the meantime, towards the mid-1970's, Guédiguian left Marseille for Paris, where he studied social sciences and economics (he graduated with a thesis on the conception of the State in the workers' movement), but also in order to follow the woman of his life, Ariane Ascaride, a theatrical actress (who had gone to the capital to study at the conservatory), who would soon become his cinematic muse. Thanks to her, his professional future changed, he met the director René Féret, who at the time was well-known because his Histoire de Paul had just won the prix Jean Vigo, and he had persuaded the philosopher Michel Foucault to write about his movie. He and the director became friends, and got involved in the cinematic adaptation of Döblin's Alexanderplatz ("I'm sure he asked me to help him because I'm a Germanist and know the works of Brecht and Döblin very well"). Later though, not being able to secure the rights to the book (Fassbinder would make the movie a few years later), Féret centered on another subject and together with Guédiguian wrote Fernand. This work called several personal memories to mind and the neo-screenwriter became convinced of the possibility of telling his own stories himself. Two years later, with Frank Le Wita, he wrote the screenplay for Dernier été, and obtained public financing. Actually, this wasn't necessary, since Guédiguian, putting his university studies and a certain business sense to good use, had always made plans for his own production company and was ready to finance himself. Once the film was finished, it was chosen by the Perspectives du Cinéma Français at the Cannes Film Festival in 1980, and obtained both critical and public acclaim. This encouraged Guédiguian to widen his plan: to tell the story of a working class family through the generations, a sort of proletarian epic. Rouge Midi (1983, screenplay once again with Le Wita) was thusly born and three years later was an entry at the Cannes Film Festival, once again in the Perspectives section. But the times had changed and, in a full backswing of rejection, no one (neither critics, nor public, tired of the positions of the new "thinkers") seemed terribly interested in the vicissitudes of the working class. The film came out two years later with only modest distribution. His anger at this situation crystalized in a film which registers "ideological defeat, without an ounce of hope". Ki lo sa? (1985) was even less successful than the previous film because it was never released, neither in movie houses nor on tv. In the meantime, Guédiguian continued his production work as a partner in Agat Films & Cie/Ex Nihilo, which now included seven producers and produced documentaries for public and private television (France 2, Canal Plus, Arte). During the next ten years it would employ well-known and new authors like René Allio, Pascale Ferran, Jean-Claude Gallotta, Cédric Kahn, Gérard Mordillat, Paul Vecchiali, Nicholas Philibert, Dominique Cabrera, Erik Zonca and others.
In 1989 Guédiguian returned behind the movie camera to film his family of actors in the movie which would relaunch his career: Dieu vomit les tièdes was released two years later, but the times had changed and the anger, this time focused in a more winning narrative structure (the screenplay is by Guédiguian and Sophie Képès), had such an impact on movie-goers that «Positif», taking a cue from the rise and fall of the stock market, wrote "stock in left-leaning values is at an all-time low and now is the time to buy". Dieu vomit les tièdes, although penalized by its distribution, rapidly became a cult movie and Guédiguian rode the crest of its success to his next film, L'Argent fait le bonheur (1993), which marks the beginning of his fortuitous collaboration with Jean-Louis Milesi (who is the co-screenwriter of all his other films). Once again, it wasn't distributed in movie theaters (it was a television production for France 2), but it widened critical interest in the director's work. When À la vie, à la mort! was released in 1994, it was anxiously awaited and hailed by all as his most balanced and complete film, a general manifesto of a director worth rediscovering. When Guédiguian arrived in Italy at the Turin Film Festival in 1995, this aura of curiosity and mystery was only increased by the little that was known about his previous productions. The movie satisfied all expectations and in part cancelled the unjust oblivion into which he had been cast. To such a point that when Marius et Jeannette inaugurated the Un certain regard section at the Cannes film festival in 1997, his name on the posters attracted public and critics alike. It was a triumph. The film, which initially had been meant for television (like many French films which have recently been drawing crowds, like Les Roseaux sauvages by André Téchiné, Le Péril jeune by Cédric Klapisch, L'Âge des possibles by Pascale Ferran and La Femme défendue by Philippe Harel), after winning various awards was distributed in movie houses and was a great commercial success (in Italy it was seen by over 100,000 people). Since then, Guédiguian has filmed À la place du cœur, which has yet to be released (this should happen in late fall), and is working on the screenplay of his ninth film. As for Agat Films & Cie/Ex Nihilo, it is increasingly active in televised fiction, and has produced two interesting series: the first, which has already five titles under its belt (including L'Âge des possibles by Ferran, Culpabilité zéro by Cédric Kahn and Qui sait? by Nicholas Philibert) uses graduating students from the School of Dramatic Arts of the Theatre National de Strasbourg in their first roles; the second series, which is still in the making, is entitled "Droite-gauche"
FILMOGRAFIA
Dernier étÈé/i> (1980), Rouge midi (1985), Ki lo sa? (1985), Dieu vomit les tiédes (1989), L'argent fait le bonheur (TV, 1992), À la vie, à la mort (1995), Marius et Jeannette (1997), À la place du coeur (Al posto del cuore, 1998), À l'attaque! (2000), La ville est tranquille (2000), Marie-Jo et ses 2 amours (2002).
Director: Robert Guédiguian.
Screenplay: Robert Guédiguian, Jean-Louis Milesi, liberamente tratta dal romanzo If Beale Street Could Talk di James Baldwin.
Director of photography: Bernard Cavalié.
Art director: Michel Vandestien.
Sound: Laurent Lafran.
Music: Masterboy, Hamid Chaou, Louis Armstrong, Franz Liszt, Léo Ferré, Lili Boniche.
Editor: Bernard Sasia.
Cast and characters: Ariane Ascaride (Marianne), Jean-Pierre Darroussin (Joël), Gérard Meylan (Franck), Christine Brücher (Francine), Laure Raoust (Clim), Alexandre Ogou (Bébé).
Production company: Gilles Sandoz per Agat Films & Cie, Le Studio Canal Plus, France 2 Cinéma, La Sept Cinéma, Diaphana.
Italian distribution: BIM Distribuzione, lungotevere dei Mellini 17, 00193 Roma, Italy, tel. +39-6-3231057, fax +39-6-3211984.