Nico Cirasola is an independent director from southern Italy who is unknown to audiences in his own country. He had never managed to have one of his films entered into competition at the Venice Film Festival. In 1997 the only Italian critic to have appreciated his work become one of the people on the board selecting the films for the Festival. For this reason, Nico Cirosola decided to shoot a film so that he would not miss this opportunity. He only had three months to create, shoot, and edit his third feature film.

"I have been able to build a sort of monumental film biography about an unknown director using sequences from his previous films, listening to the chorus-like story-telling about his adventures narrated by some of the many people he had to do with, and, naturally, conveying the most emblematic moments from his making of his latest film, Bassa Marea. He is a tireless dissipater of those precious sources of energy that he manages to gather around himself. He is in love with an almost primordial idea of cinema. He is a slob, but has an unmistakable style. Nico Cirasola is a hero for our times, or maybe - to put it more simply - an average Italian" (G. Piperno).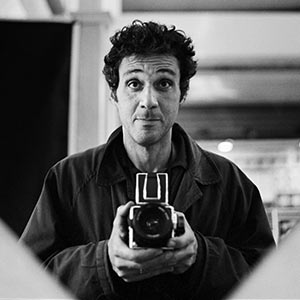 Giovanni Piperno
Giovanni Piperno (Rome, Italy, 1964) worked as a photographer and as an assistant cameraman for films and advertisements. In 1992 he began to co-produce and co-direct videos and documentaries with Laura Muscardin and Agostino Ferrente. In 1997 he began directing TV programs and documentaries. One of his last films, L'esplosione, won first prize in the Doc competition at the 2003 Torino Film Festival and was nominated for a David di Donatello as best documentary. This Is My Sister won the Avanti! prize at the 2006 Torino Film Festival and Cimap! Centoitalianimattiapechino, which was presented in Locarno, won the Libero Bizzarri award in 2009.
FILMOGRAFIA
filmografia essenziale/essential filmography
Ebrei in Sudafrica (coregia/codirector Laura Muscardin, cm, doc., 1992), Black Taxi(coregia/codirector Laura Muscardin, cm, 1993), Mosè a Bombay (coregia/codirector Laura Muscardin, cm, doc., 1994), Bananine Unipolari (cm, doc., 1997), Il mio nome è Nico Cirasola(mm, doc., 1998), Intervista a mia madre (coregia/codirector Agostino Ferrente, mm, doc., 1999), Verdi Suprême (cm, doc., 2002), L'esplosione (doc., 2003), This Is My Sister (mm, doc, 2006), Cimap! Centoitalianimattiapechino (doc., 2008), La danza delle api(coregia/codirector Giulio Cederna, mm, doc.), Il pezzo mancante (doc., 2010).
Regia, soggetto e fotografia: Giovanni Piperno.
Sound: Brice Emiel, Massimiliano De Santis.
Music: Alessandro Murzi.
Editor: Ilaria Fraioli, Roberto Grassi.
Production company: Pixel, via Giovanni Antonelli 49, 00197 Roma, Italy, tel. +39-6-8083893, fax +39-6-8083300.