A foundry in Perche established in 1876. A final homage paid to the ancestral occupation of foundrymen, whose actions have been repeated innumerable times through the years and which are now going to disappear forever. "The shutting down of a dark cavern, without a sky, without a bottom, without an end, centered on fire, on sparks and on fusion, made by fire genius, and in the case in point, the workers of the cavern. Evasion: the pleasure of communicating with the genies, the spirit and the things of that place" (J.-D. Pollet, 1983). "A forge, a foundry, fragile, old, ancient like an ancient person, but which still stands straight, even though it dates back to 1876. Withered workers, burnt by the sparks, who at dawn every day begin the same actions once again, mechanical but ritual. A dying cathedral under a pale sun up high... To make this film, Maurice Born and I adopted the same schedule as the workers and every day we went to the foundry. The production lasted almost a year" (J.-D. Pollet, 1993).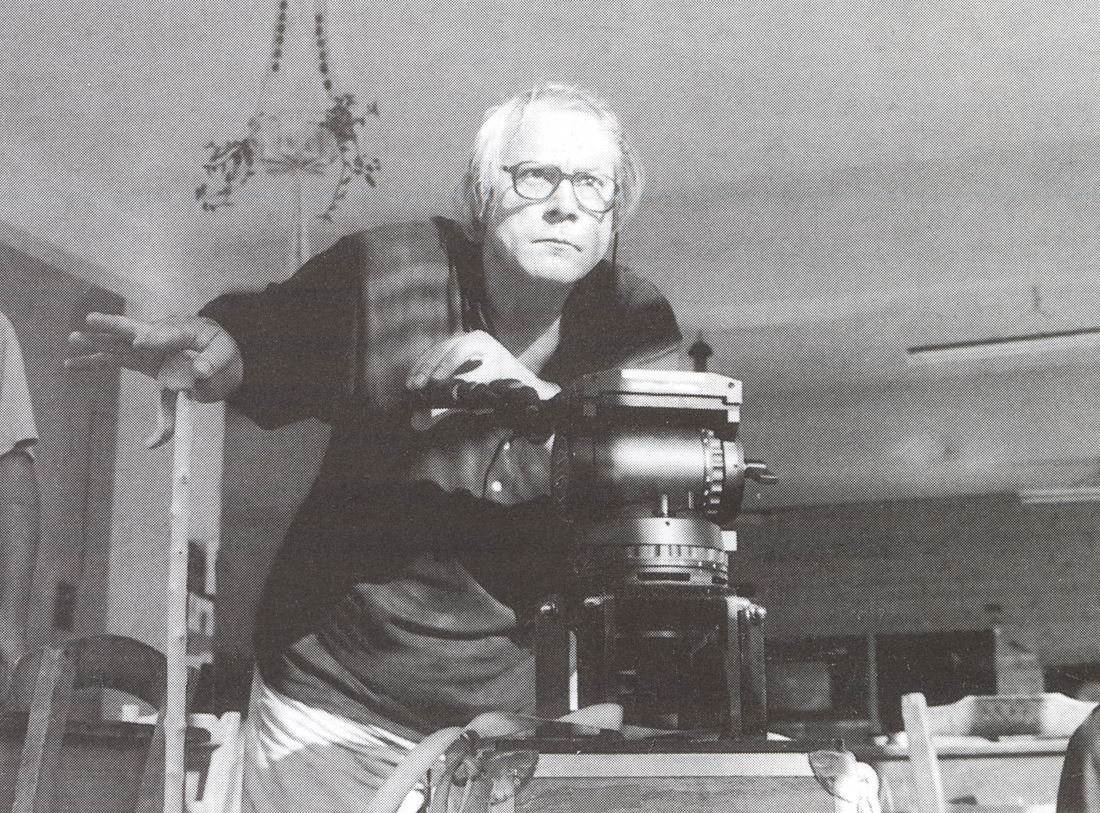 Jean-Daniel Pollet
Jean-Daniel Pollet (La Madelaine, France, 1936 - Cadenet, France, 2004) as a filmmaker can hardly be classified in a school of thought or trend. He decided he would become a director in high school, and has dedicated his life to cinema ever since, with mixed success: La ligne de mire (1960), for instance, was never publicly released and was severely criticized by the Nouvelle Vague; Méditerranée, on the other hand, was a resounding success, elevated as a masterpiece by the "Cahiers du cinéma." His creative partnership with Claude Melki, his role in France's May 1968 protests, or in the circles of Brazilian Cinema Nôvo are all elements that resurface in Pollet's cinema. He died in 2004 after a long and prolific career, to which the Torino Film Festival dedicated a complete retrospective in 1998.
FILMOGRAFIA
Bassae (cm, 1964), Une balle au cœur (1965), Le Horla (mm, 1966), La femme aux cent visages (cm, 1966), Les morutiers (cm, 1966), Tu imagines Robinson (1967), L'amour c'est gai, l'amour c'est triste (1968), Le maître du temps (1970), Le sang (1972), L'ordre (1973), L'acrobate (1975), Pascale et Madi (cm, 1976), Pour mémoire (1980), Au père Lachaîse (cm, 1986), Contretemps (1988), Trois jours en Grèce (1990), Dieu sait quoi (1996).
Director: Jean-Daniel Pollet.
Collaborazione al film: Maryvonne Jattiot.
Text: Maurice Born.
Director of photography: Jean-Daniel Pollet.
Sound: François Bel.
Music: Dana Chivers.
Editor: Maurice Born, Jean-Daniel Pollet.
Cast: Lucien Doyen, René Duchamp, Roland Rousseau, Emile Villette.
Production company: Ilios Films.