A man and a woman try it for the last time. In a closed room, suspended in the light, behind the empty words and the sound of heels, they look for the end of the tangled lines that bind them.

"The strongest tie of love is the one that you must give up and the one that you learn to hush up, but it is a real obsession because the unspeakable makes itself heard" (Monica Stambrini).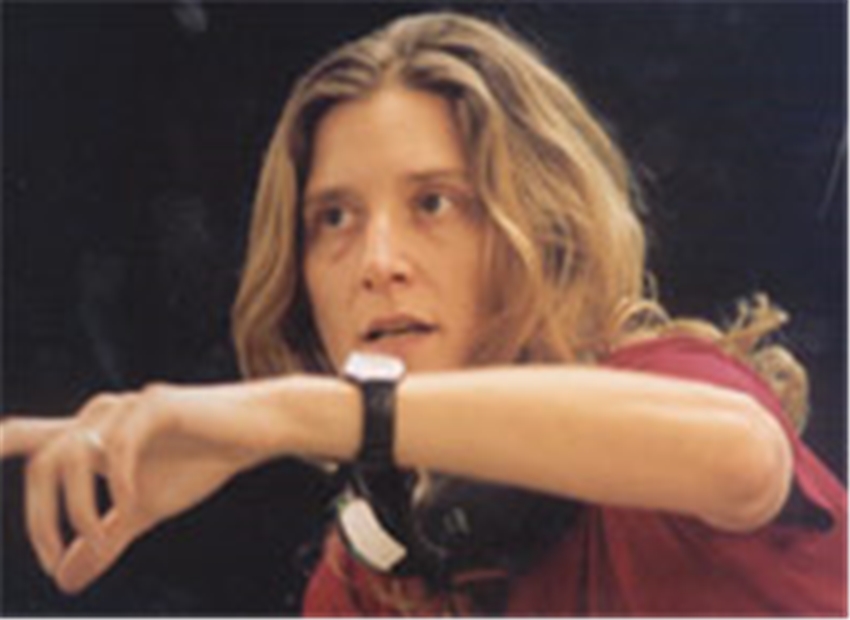 Monica Stambrini
biography Monica Stambrini was born in 1970 in Mountain View, California. She studied in Milan, where she received a diploma in cinematographic directing from CFP. She has worked in various capacities for many Italian directors and shot the making of the film L'assedio (1998) by Bernardo Bertolucci. She directed numerous short movies between 1991 and 1998, both on film and in video, and has participated at many Italian and international festivals. Between 1999 and 2000 she made six documentaries for RaiSatArte. Gas is her first full-length fiction film.
FILMOGRAFIA
Rinvenimenti (cm, 1991), Riproduzioni (cm, 1992), Epitaffio (mm, 1993), Ambliopia-Punti di vista (cm, 1993), Vorrei urlare! (cm, doc., 1994), Animali domestici (cm, 1995), Monique publique (cm, 1997), Sshhh… (cm, 1998), Cent'anni di solitudine (videoclip, 1998), Raccontoduepunti (cm, 1998), Punti di vista - Steve della Casa (cm, doc., tv, 1999), 10minuti con George Segal (cm, doc., tv, 1999), Out of the House - Gerard Richter (cm, doc., tv, 1999), Made in Milan - Conversazione con Michele De Lucchi (cm, doc., tv, 2000), Conversazione con Vico Magistretti (cm, doc., tv, 2000), Conversazione con Marco Zanuso (cm, doc., tv, 2000), Benzina (2001).
Director: Monica Stambrini.
Soggetto e sceneggiatura: Patricia Chendi, Monica Stambrini.
Director of photography: Mauro Falomi.
Music: Mario Arcari.
Editor: Paola Freddi.
Cast: Jaqueline Lustig, Stefano Santospago.
Production company: Noi, c/o Monica Stambrini, via dei Baullari 138, 00186 Roma, Italy, tel. +39-6-68807722, +39-338-7110193, fax +39-6-68807722.