A travel diary in Greece during the Gulf War, a personal itinerary amongst places (Athens, Delfi) and people the director cares about, with Paul Roussopoulos as "taxi driver" (in real life he is active in video work in France). But this is also a poetic and philosophical essay with quotes from Homer, Theocrites, Euripides, Paul Claudel, Francis Ponge and above all Yannis Ritsos. And the house of Cadenet, in Provence, which will be the "cosmos" of Dieu sait quoi, already the "set" of a cinema in which the smallest and the largest, the nearest and the farthest continually meet in the freedom and the unexpectedness of the editing.

"I was invited to a conference, and I left from here (Cadenet, Vaucluse) and at that point I started my film, with my car and my movie camera. To leave with a movie camera is to leave with something that protects you. You can be safe in a house, like the poet... who listens to many things, but leaving is always a fantastic undertaking" (J.-D. Pollet, 1993).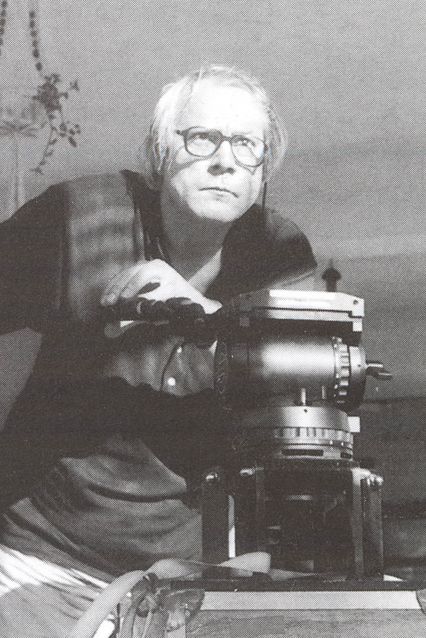 Jean-Daniel Pollet
Jean-Daniel Pollet (La Madelaine, France, 1936 - Cadenet, France, 2004) as a filmmaker can hardly be classified in a school of thought or trend. He decided he would become a director in high school, and has dedicated his life to cinema ever since, with mixed success: La ligne de mire (1960), for instance, was never publicly released and was severely criticized by the Nouvelle Vague; Méditerranée, on the other hand, was a resounding success, elevated as a masterpiece by the "Cahiers du cinéma." His creative partnership with Claude Melki, his role in France's May 1968 protests, or in the circles of Brazilian Cinema Nôvo are all elements that resurface in Pollet's cinema. He died in 2004 after a long and prolific career, to which the Torino Film Festival dedicated a complete retrospective in 1998.
FILMOGRAFIA
Bassae (cm, 1964), Une balle au cœur (1965), Le Horla (mm, 1966), La femme aux cent visages (cm, 1966), Les morutiers (cm, 1966), Tu imagines Robinson (1967), L'amour c'est gai, l'amour c'est triste (1968), Le maître du temps (1970), Le sang (1972), L'ordre (1973), L'acrobate (1975), Pascale et Madi (cm, 1976), Pour mémoire (1980), Au père Lachaîse (cm, 1986), Contretemps (1988), Trois jours en Grèce (1990), Dieu sait quoi (1996).
Director and screenplay: Jean-Daniel Pollet.
Testi, improvvisazioni e voci: Tobias Engel, Dominique Grandmont, Olimpia Carlisi, Jean Thibaudeau. Poetry: Yannis Ritsos.
Director of photography: Platon Andronidis.
Editor: Françoise Geissler.
Cast: Jean-Daniel Pollet, Paul Roussopoulos.
Production company: Jean-Daniel Pollet per Ilios Films, La Sept