ZAZEN (NESSUN RUMORE SI È VISTO)
ZAZEN (NO SOUND WAS SEEN)

The video comes out of an interpretation of Zazen, which is the Zen exercise of "remaining seated immersed". The aim of Zazen is to have the mind keep quiet (the normally active mind) in order to reach a state in which it is awake but without thoughts. "In Zazen we have tried to experiment with various linguistic forms, stimulated by a series of aims in style and content, including the communion between an artist and a filmmaker as well as between the poetics of the "window" and the anguished poetics of not being able to communicate" (Giorgio Bonecchi Borgazzi, Chiara Foletto).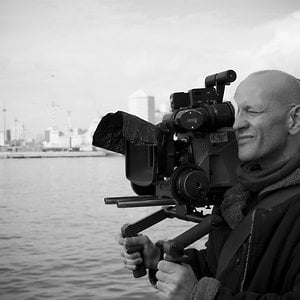 Giorgio Bonecchi Borgazzi
Giorgio Bonecchi Borgazzi (Busto Arsizio, Varese; 1968) earned a diploma as cameraperson from the CFP in Milan in 1990. Between 1989 and 1991 he attended the Ipotesi Cinema School directed by Ermanno Olmi. In 1993 he founded a small studio, Killer Elite Film. His short films have participated in numerous festivals, including the 1995-99 Torino Film Festivals. His Elvis Dead at 58 was presented at Robert Redford's Sundance Film Festival in 1998.
FILMOGRAFIA
I (delitti esemplari) (cm, 1993), Back to Alibek (doc., 1993), Riga Brothers (doc., 1993), Streetman (cm, 1995), Odisseo (cm, 1995), Titti e Silvestro (cm, 1996), Elvis Dead at 58 (cm, 1997), Zazen (cm, 1998), Il giorno del ritorno (To nomiston emar) (cm, 1999).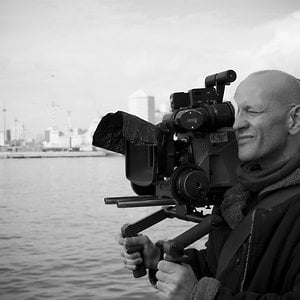 Chiara Foletto
Chiara Foletto (Gallarate, 1973) graduated at the Brera Fine Arts Academy in Painting. Between November 1997 and January 1998, she participated in numerous workshops given at the Venice Biennial's Historical Archives of Contemporary Arts.
FILMOGRAFIA
Zazen (nessun rumore si è visto) (1998).
Director and screenplay: Giorgio Bonecchi Borgazzi, Chiara Foletto.
Plot: Chiara Foletto. Fotografia e scenografia: Giorgio Bonecchi Borgazzi.
Music: autori vari.
Editor: Gregorio Sebastio.
Cast: Franco Liccati.
Production company: Killerelite Film, via Cavour 9, 21013 Gallarate (VA), Italy, tel. +39-335-8192553, fax +39-331-795324. Co-production: Comunicazione e immagine.