We are somewhere in the North of Spain. Últimas ondas is a psychological and geographical journey into places that have gone wild, a film elegy to the beings that marked them with their indelible presence.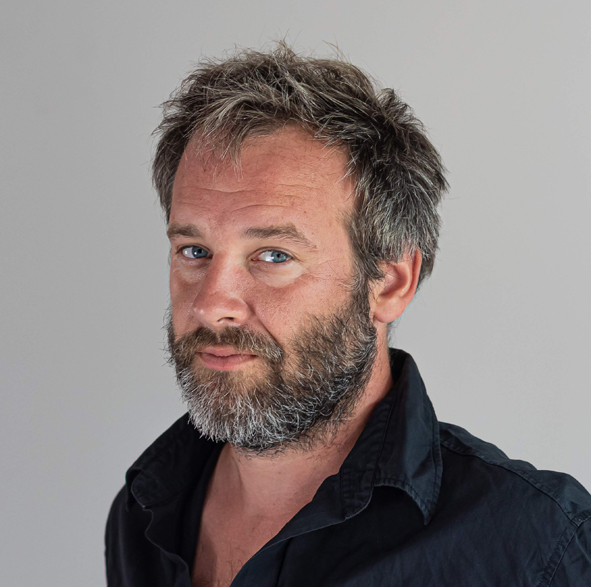 Emmanuel Piton
Emmanuel Piton (France, 1982) works as film director and professor. His personal creations are between experimental cinema and documentary. His films are made mainly in Super8 and 16mm films and are distributed by Light cone. Emmanuel Piton teaches at Rennes University in cinema section. He founded Labo K, an experimental laboratory dedicated to the practice of analog film.
FILMOGRAFIA
Almanci, entre deux rives (2011), Inversible (cm, 2012), De bruit et de fureur (cm, 2013), Fovéa (cm, 2014), Les eaux dormantes (cm, 2016), Eïdi (doc., cm, 2017), Les petits outils (cm, 2018), Últimas ondas (mm, doc., 2018).
Declaration
film director
"What I want the movie to reflect is the image of ruins, not only ruins as an aesthetic object, but rather as a symbol of absence, of loss, but also of battle, resistance. We traverse areas which seem almost painted because of the grain of the film, Super8 and 16mm. The idea is to give the images depth once more, thanks to the materiality of the film itself; by working with analogical movies, it's possible to convey a more vivid and organic type of sensitivity."
emmanuel piton
ÚLTIMAS ONDAS
Francia/France, 2019, 42', bn/bw-col.

últimas ondas

regia, fotografia, suono/director, cinematography, sound
Emmanuel Piton
montaggio/film editing
Marie-Pomme Carteret
musica/music
Frank Lawrence
produttore/producer
Jérémie Reichenbach
produzione/production
Quilombo Films
coproduzione/coproduction
Les Films de l'Autre Côté, Oito TV, Ty Films

**
contatti/contacts
Emmanuel Piton
piton.emmanuel@yahoo.fr
http://emmanuelpiton.net