Country:
Algeria, France, Qatar

In the middle of the Algerian Sahara, in her relay, a woman writes her History. She welcomes, for a cigarette, a coffee or eggs, truckers, wandering beings and dreams… Her name is Malika.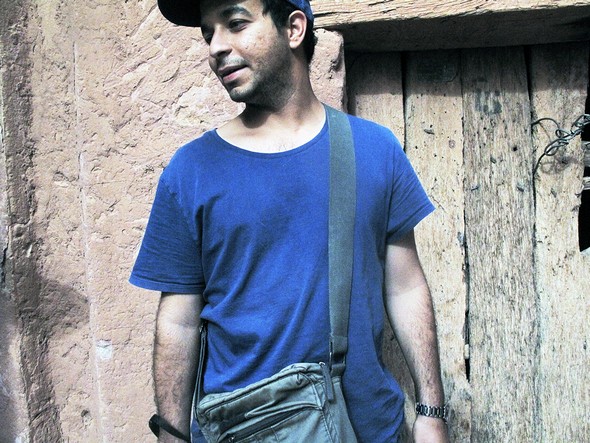 Hassen Ferhani
Hassen Ferhani (Algeri, Algeria, 1986) directed in 2006 his first short film, Les Baies d'Alger, selected in official competition in many international festivals. In 2008, he participated in La Fémis documentary workshop where he directed the short film Le vol du 140. He has been working as assistant director while working on his personal projects since 2009. He codirected the documentary Afric Hotel in 2010, which was screened at Visions du réel and FID Marseille. Fi Rassi Rond-Point (Roundabout in My Head) is his first feature film.
FILMOGRAFIA
Les Baies d'Alger (cm, 2006), Le vol du 140 (cm, 2008), Afric Hotel (coregia/codirector Nabil Djedouani, cm, doc., 2010), Tarzan, Don Quixote and Us (cm, 2013), Fi rassi rond point (2015).
Declaration
film director
"[…] The Sahara is not a deserted place. It's immense, it seems very empty but it's not the case. People live there, work there and travel there. There is so much going on there [...]. Malika's truck stop is practically on the geographical center of Algeria. Places that have atmospheres of their own and that bring together people from all over the country that's what I'm looking for in my cinema."

hassen ferhani
143 RUE DU DESERT
Algeria, 2019, 103', col.

143 sahara street

regia, sceneggiatura, fotografia/director, screenplay, cinematography
Hassen Ferhani
montaggio/film editing
Stéphanie Sicard, Nadia Ben Rachid, Nina Khada, Hassen Ferhani
suono/sound
Mohamed Ilyas Guetal, Antoine Morin
interpreti/cast
Malika, Chawki Amari, Samir Elhakim
produttore/producer
Narimane Mari, Olivier Boischot
produzione/production
Centrale Électrique, Allers Retours Films
**
contatti/contacts
Pascale Ramonda
pascale@pascaleramonda.com
www.pascaleramonda.com