Country:
Iceland, Denmark, Sweden

In a remote Icelandic town, an off-duty police chief begins to suspect a local man of having had an affair with his late wife, who died in a tragic accident two years earlier. Gradually his obsessions for finding out the truth accumulates and inevitably begins to endanger himself and his loved ones. A story of grief, revenge and unconditional love.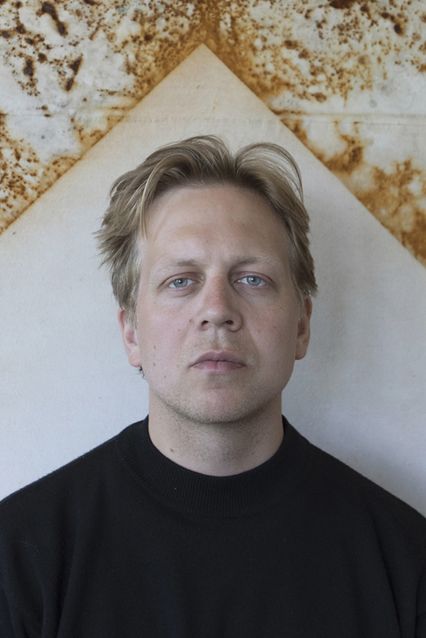 Hlynur Pálmason
(Reykjavik, Iceland, 1984) started out as a visual artist and evolved his career later into filmmaking by pursuing an education at the Danish National Film School, which he graduated from in 2013 with the award-winning short A Painter. Pálmason's feature debut Winter Brothers world premiered in the main competition of the Locarno Film Festival in 2017, where it won four awards. Since then it has been sold to over twenty territories and continues winning many awards. A White, White Day is his second feature film: it premiere in Cannes Critics Week and won Best Film Award at the Torino Film Festival among others. Godland premiered in Certain regard in Cannes.
FILMOGRAFIA
En dag eller to (A Day or Two, cm, 2012), En Maler (A Painter, cm, 2013), Seven Boats (cm, 2014), Vinterbrøbdre (Winter Brothers, 2017), Hvítur, Hvítur, Dagur (A White, White Day, 2019), Vanskabte land (Godland, 2022).
Declaration
film director
"I think I'm drawn to things that I find mysterious and have a certain amount of ambiguity over it. Things that are hidden are full of possibilities and stimulate one's imagination. I think one of the main drives in working is the passion and desire for exploring the unknown."
hlynur pálmason
HVITUR, HVITUR, DAGUR
Islanda-Danimarca-Svezia/Iceland-Denmark-Sweden, 2019, 109', col.

A WHITE, WHITE DAY

regia, sceneggiatura/director, screenplay
Hlynur Pálmason
fotografia/cinematography
Maria Von Hauswolff
montaggio/film editing
Julius Krebs Damsbo
scenografia/production design
Hulda Helgadóttir
costumi/costume design
Nina Grønlund
musica/music
Edmund Finnis
interpreti e personaggi/cast and characters
Ingvar Sigurðsson (Ingimundur), Ida Mekkín Hlynsdóttir (Salka), Hilmir Snær Guðnason (Olgeir), Björn Ingi Hilmarsson (Trausti), Elma Stefanía Agústsdóttir (Elín), Sara Dögg Asgeirsdóttir (la moglie di Ingimundur/Ingimundur's wife)
produttore/producer
Anton Máni Svansson
produzione/production
Join Motion Pictures

**
contatti/contacts
New Europe Film Sales
ewa@neweuropefilmsales.com
www.neweuropefilmsales.com