Country:
Tunisia, France, Qatar

An independent woman, Noura is raising her three children alone, working in a hospital laundry. While her husband Sofiane is back in jail, she meets Lassad, the love of her life. Forced to hide their relationship – if it were discovered, they would face five years in prison – Noura petitions for divorce but just days before it is granted, the lovers' dream of a life together is threatened by Sofiane's imminent release.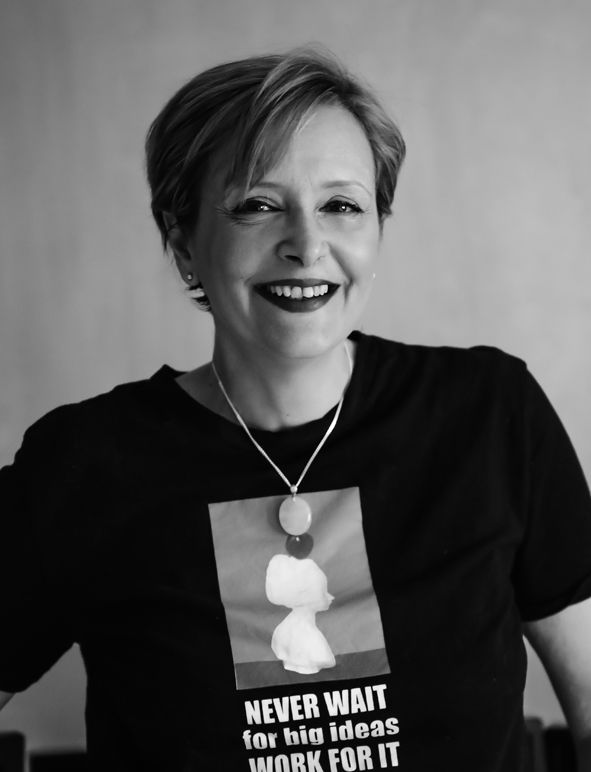 Hinde Boujemaa
Hinde Boujemaa (Carthage, Tunisia, 1971) is a half-Tunisian half-Belgian director. She began her career working as technician before following her passion by directing her first feature-length documentary It Was Better Tomorrow, which screened in Official Selection at the Venice Film Festival in 2012. She is involved as director in a variety of campaigns in support of the fight against the discrimination and inequality faced by women worldwide. In 2015 she directed her short fiction …and Romeo Married Juliet. Noura's Dream, Boujemaa's feature fiction debut, had its world premiere at the Toronto International Film Festival and screened in the New Directors selection at the San Sebastián International Film Festival.
FILMOGRAFIA
filmografia/filmographyYa Man Aach (Era meglio domani, doc., 2012), Et Romeo épousa Juliette (…and Romeo Married Juliet, cm, 2018), Noura's Dream (2019)
Declaration
film director
"The different, conflicting elements of a society in the throes of being rebuilt (prohibitions, lies, honour and vengeance) give the film the tone and the form of a psychological thriller. As a director, I wanted to tell the story of characters who bring to the screen the complexity of their lived experience, their struggles and their passions, to give the film a universal significance. For this is a film that cries out for and demands simple and unquestionable values: each and every human being's right to love and to liberty."
hinde boujemaa
LE RÊVE DE NOURA
Tunisia-Belgio-Francia-Qatar/Tunisia-Belgium-France-Qatar, 2019, 92', col.

noura's dream

regia, sceneggiatura/director, screenplay
Hinde Boujemaa
fotografia/cinematography
Martin Rit
montaggio/film editing
Nicolas Rumpl
costumi/costume design
Salah Barka
scenografia/production design
Rauf Helioui
musica/music
Oiseaux-Tempête
suono/sound
Marie Paulus
interpreti e personaggi/cast and characters
Hend Sabri (Noura), Lotfi Abdelli (Jamel), Hakim Boumsaoudi (Lassad), Imen Cherif (Yosr), Saif Dhrif (Mahmoud), Jamel Sassi (Hamadi)
produttore/producer
Imed Marzouk
produzione/production
Propaganda Productions

**
contatti/contacts
Wild Bunch
Esther Devos
edevos@wildbunch.eu
www.wildbunch.biz