NON SI PUÒ NULLA CONTRO IL VENTO
NON SI PUÒ NULLA CONTRO IL VENTO

Sequences of landscapes shot in an area of sixty kilometers make up mosaics of places and reference axes constantly changing and that do not exist in our surroundings. In this video bodies are not near or far. They are large or small. The horizons change and no space is independent from the viewer. Incorporating only memory, the landscape is seen in a variety of speeds and movements that apply a bodily logic to the vision.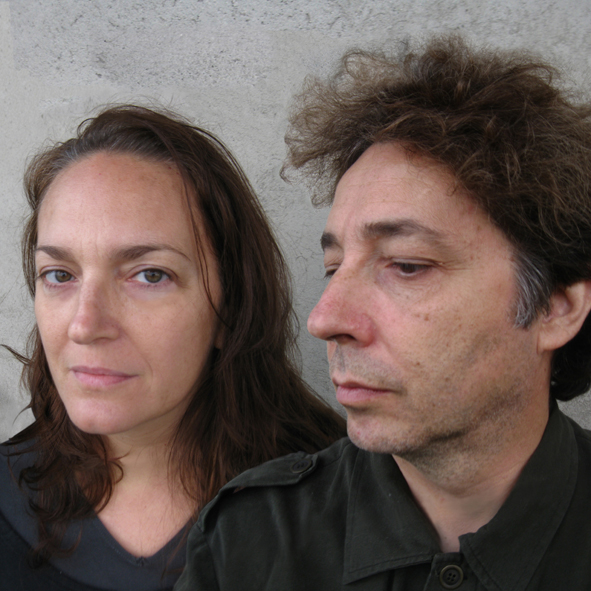 Flatform Flatform
Flatform is a collective artist acting since 2006 and based in Milan and Berlin. Films by Flatform have been featured in several film festivals such as Quinzaine des realisateurs, Festival de Cannes, IFFR in Rotterdam, Venice Intl. Film Festival, IFFT in Toronto. Works by Flatform have been shown in many museums and institutions including, among others, Hirshhorn Museum in Washington, Wexner Center for the Arts in Columbus, Centre Pompidou in Paris, MSU-Museum of Contemporary Art in Zagreb, MAXXI Museum in Rome, Haus der Kulturen der Welt in Berlin, Garage Museum of Contemporary Art in Moscow, Museu da Imagem e do Som in São Paulo.
FILMOGRAFIA
Intorno allo zero (cm, 2007), In natura non esistono effetti speciali, solo conseguenze (cm, 2007), Domenica 6 aprile, ore 11:42 (cm, 2008), 57.600 secondi di notte e luce invisibili (cm, 2009), Non si può nulla contro il vento (cm, 2010), Un luogo a venire (cm, 2011), Movimenti di un tempo impossibile (cm, 2011), Trento Symphonia (cm, 2014), Quantum (cm, 2015), Eleven Trails (cm, 2018), Quello che verrà è solo una promessa (cm, 2019), Approaches to a Theory of Punctuation (cm, 2019).
Declaration
film director
"That which flows beyond the walls of our horizon, together flow on the same plane. Whilst the plans themselves also flow. Horizons change. Every living being is inside its own bubble which contains everything visible to them and their space maintains the solidity of their structure. With Cannot Be Anything Against the Wind, the view is an individual projection on a site, the action is the individual or collective use of an environment and the landscape is a view without action. The sky in this video is used as a natural 'blue screen' and the sequences of each landscape, composed with a multilayers system, create a place that does not exist in reality."
flatform
NON SI PUÒ NULLA CONTRO IL VENTO
Italia/Italy, 2010, 6'10'', col.

non si può nulla contro il vento

regia, sceneggiatura, suono/director, screenplay, sound
Flatform
fotografia/cinematography
Andrea Gorla
postproduzione/editing
Flatform, Marco Forni

**
contatti/contacts
flatform@flatform.it
www.flatform.it