ONTEM HAVIA COISAS ESTRANHAS NO CÉU
YESTERDAY THERE WERE STRANGE THINGS IN THE SKY

After the director's father got unemployed, the whole family had to go back to the house at Bresser, an old working class neighbourhood in São Paulo. His mother looks for a way out, but she doesn't really know what to do. His sister got a job, but it pays badly. His grandmother is getting demented. They stay all day at home, they fight a lot. The dogs bark. In the meanwhile, the director films them. A strange object in the sky abducts her mother, but their lives continue as if nothing had happened.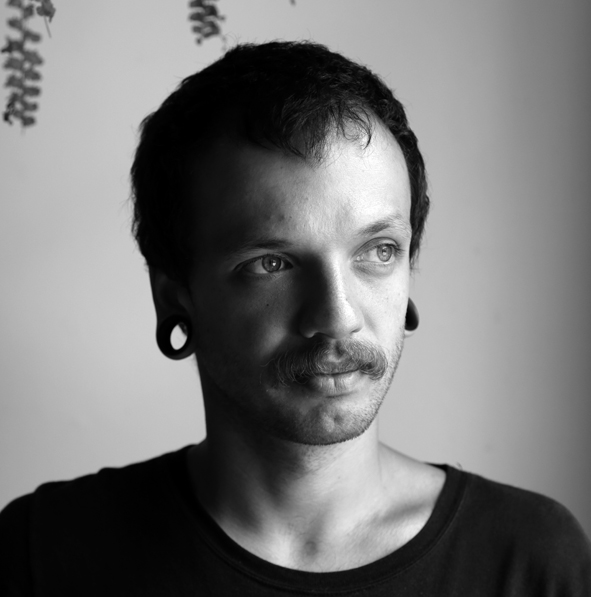 Bruno Risas
Bruno Risas works as director, DoP and producer. He is co-funder of the production company Sancho & Punta. As DoP he worked with relevant names of the new brazilian generation of directors such as Eliane Caffé, Juliana Rojas, Gustavo Vinagre and Maria Clara Escobar. As a director he released short films exhibited in many national film festivals. Yesterday There Were Strange Things in the Sky is his first feature film, which received the Best Work In Progress Award at the Brasilia Film Festival 2018 and the Puerto Lab Award for Best WIP at FICCI 2019.
FILMOGRAFIA
Cajamar (cm, 2013), Os Cegos (cm, 2014), Ventanas del ayer (cm, 2013-2017), Ontem Havia Coisas Estranhas no Céu (2019).
Declaration
film director
"Throughout the nine years process of Yesterday There Were Strange Things in the Sky, my mother often asked me: 'If you can make a movie about someone, why did you choose to do it about us, about nobodies?' I could never answer. But perhaps it has to do with one desire: to scrutinize the process of shaping our imagination in this invented country, to face the contradictions and violence that build it. For this, to make cinema a daily ritual, a work that questions the very idea of work and how our society is organized. And try to find out how my intimacy resonates collective fractures."
bruno risas
ONTEM HAVIA COISAS ESTRANHAS NO CÉU
Brasile/Brasil, 2019, 109', col.

yesterday there were strange things in the sky

regia, soggetto/director, story
Bruno Risas
sceneggiatura/screenplay
Julius Marcondes, Maria Clara Escobar, Viviane Machado, Bruno Risas
fotografia/cinematography
Flora Dias
montaggio/film editing
João Marcos de Almeida
suono/sound
Juruna Mallon
interpreti/cast
Viviane Machado, Julius Marcondes, Iza Machado, Geny Rodrigues, Bruno Risas, Flora Dias, José Carlos Bazoli, Layla, Luna
produttori/producers
Julia Alves, Michael Wahrmann

**
contatti/contacts
Sancho&Punta
santo@sanchopunta.com
www.sanchopunta.com