QUELLO CHE VERRÀ È SOLO UNA PROMESSA
QUELLO CHE VERRÀ È SOLO UNA PROMESSA

In the course of a long, slow take over Funafuti, both drought and floods appear in a constant uninterrupted rhythm. The state of flux between both type of events is reflected in the places and actions of the inhabitants making the island's extremes seem familiar: the air is riven with anticipation and surprise. The island of Funafuti, in the archipelago of Tuvalu, for some years now has become the stage for a unique phenomenon. Due to the unnatural warming of the sea, saltwater seeps into the subsoil bubbling up through the porous terrain provoking floods which put the future of life on this island at risk.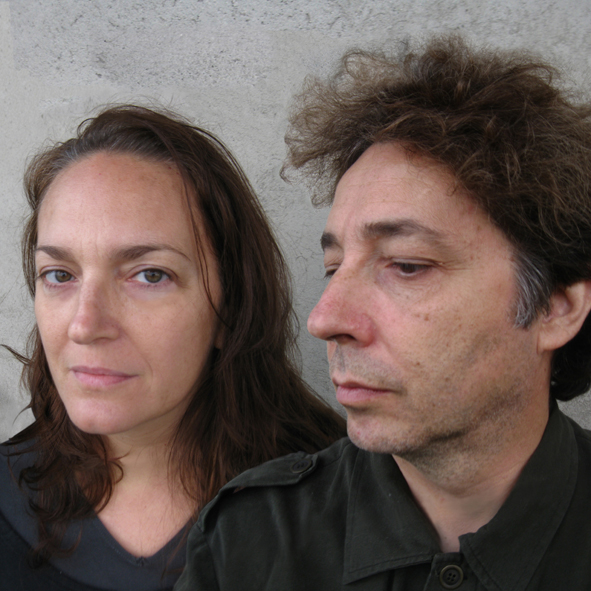 Flatform Flatform
Flatform is a collective artist acting since 2006 and based in Milan and Berlin. Films by Flatform have been featured in several film festivals such as Quinzaine des realisateurs, Festival de Cannes, IFFR in Rotterdam, Venice Intl. Film Festival, IFFT in Toronto. Works by Flatform have been shown in many museums and institutions including, among others, Hirshhorn Museum in Washington, Wexner Center for the Arts in Columbus, Centre Pompidou in Paris, MSU-Museum of Contemporary Art in Zagreb, MAXXI Museum in Rome, Haus der Kulturen der Welt in Berlin, Garage Museum of Contemporary Art in Moscow, Museu da Imagem e do Som in São Paulo.
FILMOGRAFIA
Intorno allo zero (cm, 2007), In natura non esistono effetti speciali, solo conseguenze (cm, 2007), Domenica 6 aprile, ore 11:42 (cm, 2008), 57.600 secondi di notte e luce invisibili (cm, 2009), Non si può nulla contro il vento (cm, 2010), Un luogo a venire (cm, 2011), Movimenti di un tempo impossibile (cm, 2011), Trento Symphonia (cm, 2014), Quantum (cm, 2015), Eleven Trails (cm, 2018), Quello che verrà è solo una promessa (cm, 2019), Approaches to a Theory of Punctuation (cm, 2019).
Declaration
film director
"This film's idea certainly arises from some recurring elements that characterize much of our work. In particular, we are referring to the attention given to spatiotemporal changes that, through a complex editing process, are created out of real footage. What has interested us for several years is the possibility of working on the landscape to create a continuum of situations that are normally considered either opposite to each other or generated one from the other. Nobody imagines these situations occupying the same time and place, which instead is what we do."
flatform
QUELLO CHE VERRÀ È SOLO UNA PROMESSA
Italia-Olanda-Nuova Zelanda/Italy-The Netherland-New Zealand, 2019, 22', col.

quello che verrà è solo una promessa

regia, fotografia, montaggio/director, cinematography, film editing
Flatform
compositing ed effetti visivi/compositing & VFX
Stereomatrix (Reinier Van Brummelen, Neda Georguieva)
effetti visivi aggiuntivi/additional VFX
Blue Pill FX Milan
suono/sound
Wiebe de Boer

**
contatti/contacts
Dugong Films
http://www.dugong.it/