Tropical parody. Joana D'Arc, a former teacher of the public school system in Rio de Janeiro, Brazil, tries to recover the former house, lost to the City Hall. The trajectory is shared by pirate Pharaó, of Guanabara Bay.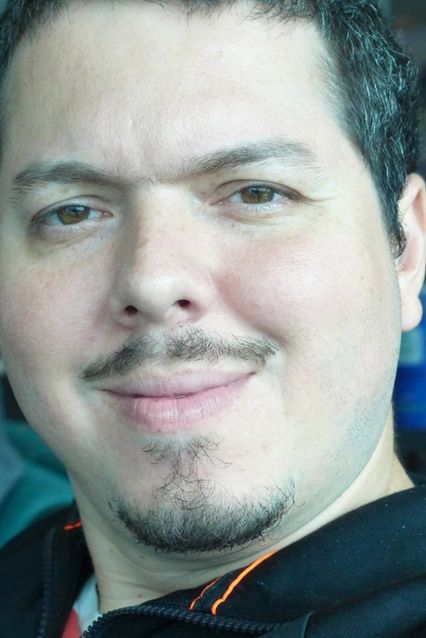 Bruno Safadi
(Rio de Janeiro, Brasil, 1980) studied cinema and film studies in Niterói, Brazil. He has worked as assistant director to Julio Bressane, Ivan Cardoso and Nelson Pereira dos Santos. As a director, he started making shorts and his filmography include Na Idade da Imagem ou Projeção nas Cavernas (TFF 2002). Many of his productions have been shown in Rotterdam. In 2018, he directed for Globo TV, the TV Show Aruanas, licensed in one hundred fifty countries. In 2019 his sperimental feature Sofá premiered at TFF, in Onde sections, while he was already involved in the production of his feature Lilith.

FILMOGRAFIA
Gosto que me Enrosco (cm, 2001), Na Idade da Imagem ou Projeção nas Cavernas (cm, 2002), Uma Estrela pra Ioiô (cm, 2003), Tabu Totem (2005), Meu nome é Dindi (2007), Belair (doc., 2009), Éden (2012), O Uivo da Gaita (2013), O Fim de uma Era (2014), O Prefeito (2015), Sofá (2019), Lilith (2002).

Declaration
film director
"Sofá is my seventh feature film as director, producer and screenwriter. It's a film of resistance, made with own resources, in just six days of shooting. It is a caricatured tropicalist parody of present-day Brazil, inspired by Georges Didi-Huberman's book Survival of the Fireflies. A teacher and a fisherman fight against the government that privileges the country's economic elite."
bruno safadi
SOFÁ
Brasile/Brasil, 2019, 71', col.

sofá

regia, sceneggiatura, produzione/director, screenplay, production
Bruno Safadi
montaggio/film editing
Ricardo Pretti
fotografia/cinematography
Azul Serra
scenografia/production design
Luisa Horta, Marcelo XY
costumi/costume design
Marie Salles
suono/sound
Valéria Ferro, Renato Calassa, Vinicius Leal, Jesse Marmo
interpreti e personaggi/cast and characters
Ingrid Guimarães (Joana), Chay Suede (Pharaó), Nizo Neto (il sindaco/mayor), João Pedro Zappa (Ronaldo), Laura Neiva (Flora), Guilherme Piva (il guardiano/guardian), Bruce Gomlevsky (la guardia municipale/local policer), Ravel Andrade (Lisinho Gaúcho), Gustavo Novaes (il cameriere/servant), Inácio Horta Safadi (il bambino/child)

**
contatti/contacts
Bruno Safadi
bruno.safadi80@gmail.com