How much does our way of seeing the world influence and condition a work of art? What consequences arise? How can something that was created by a writer, a director, an artist, become real in the collective imagination? Where is the boundary between fiction and reality? Starting with the masterpiece by Giorgio Bassani, The Garden of the Finzi-Continis (1962), the movie tries to discover how a novel was able to influence the way we imagine a city, Ferrara, a dramatic moment in history, a Jewish family, and finally, a garden. Between history, the media power of film and literature, the novel's characters, De Sica's movie, the scandals of the era, and the grandeur of an unforgotten work, a film within a film is born: actors, extras, and interviews alternate with clips from historical movies, with continuous temporal references and walks along the paths of a garden that doesn't exist…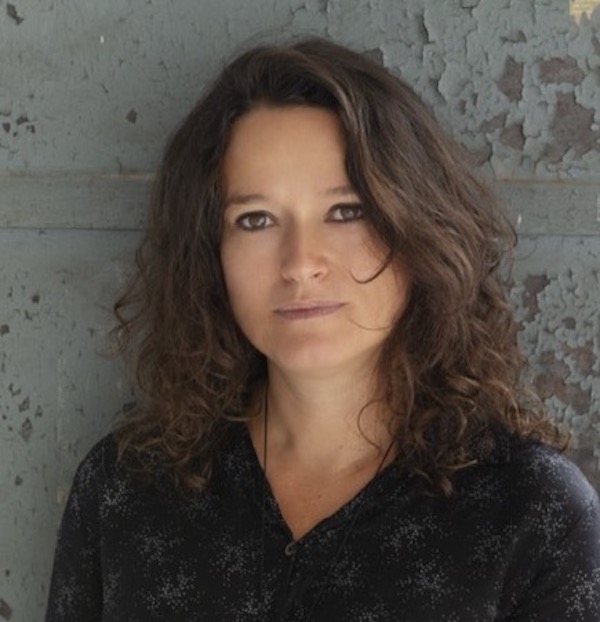 Rä Di Martino
(Rome, 1975), video artist, studied at the Chelsea College of Art and at the Slade School of Art in London, and from 2005 to 2010 he lived in New York. He presently lives and works in Turin. He has exhibited his works at institutions such as the Tate Modern in London, the MoMA PS1 in New York, Palazzo Grassi in Venice, the GAM and the Fondazione Sandretto Re Rebaudengo in Turin, MACRO and MAXXI in Rome, Museion in Bolzano, MCA in Chicago, and Hangar Bicocca and PAC in Milan. He has participated at film festivals, including Locarno, the New York Underground Film Festival, the Torino Film Festival, and the Venice Film Festival, where, in 2014, he won the SIAE Prize and the Gillo Pontecorvo award with The Show MAS Go On (2014), which later also received a special mention at the Silver Ribbons. His first feature film, Controfigura (2017), was also presented in Venice.
FILMOGRAFIA
Not 360 (cm, 2002), Untitled (Rambo) (cm, 2003), The Show Mas Go On (doc, cm, 2014), Controfigura (2017), Il giardino che non c'è (doc, mm, 2021).
Declaration
film director
"Like one long sequence, the documentary is a biographical journey into the life of the author Giorgio Bassani, the novel of his life, the historical period in which it takes place, and the many relations with the numerous characters, who alternate past and present in the narration. Formally, it is constructed like a long, uninterrupted walk in what seems like a single garden, but it is actually composed of several natural settings. The movie is like an imaginary tour along the paths and natural elements of this ideal garden: the fountains, the bushes, the flower beds, the trees. At the center of the research are the function and the value of a literary work that has involved and influenced the existence of many people, and the garden is a metaphor for the space that lets us take this journey."
DIRECTOR: Rä di Martino. STORY: Noa Karavan Cohen. CAST: Dominique Sanda, Simonetta Della Seta, Ariela Piattelli, Lino Capolicchio, Marco giusti, Raffaele Curi, Gigliola Mariani, Portya Prebis, Gianni Venturi, Andrea Pesaro, Sergio Parussa, Ferigo Foscari,Chiara Valerio,Alessandro D'Alatri, Anna Dolfi, Anna Quarzi, Fabio Testi, Paola Bassani, Lorenzo Benedetti, I giovani attori della scuola di cinema Vancini. PRODUCERS: Agostino Osio, Matteo Frittelli, Yaël Fogiel, Laetitia Gonzalez. PRODUCTION: Alto Piano, Les films du poisson.
CONTACT: Alto Piano www.altopiano.studio