In a dystopian society, Albertini must face an abusive and indifferent administration just to complete a simple puzzle.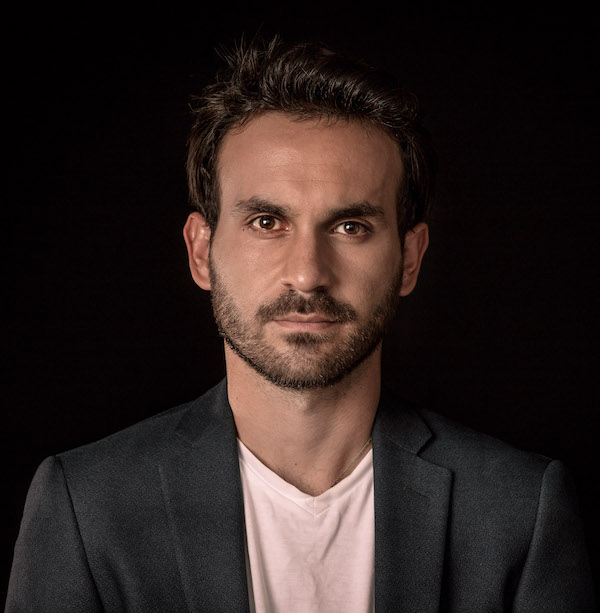 Ricardo Muñoz Senior
(Caracas, Venezuela, 1989) is an actor and filmmaker. He began with acting studios at Metropolitan University of Caracas and immediately starts the scenic arts career at Karl Hoffman's CICA International, which he graduated from in 2012. In 2016 he moved to Mexico City where, besides his acting career, starts to writing and with independent productions. La última pieza (2021) is the first fiction film he writes, directs, produces and stars. In the meantime, Ricardo is still acting and developing two feature screenplay projects.
FILMOGRAFIA
La última pieza (cm, 2021).
Declaration
film director
"La última pieza is a cry of rebellion and hope against absolutist regimes and the lack of freedoms. A political satire that balances the dramatic tension of a dystopian world with moderate comedy, seeking to ridicule the all-powerful state doctrine, the centralization of activities and the manipulation of the people. Although the basis of the film is social criticism, the paradox of the puzzle as the main conflict is intended to emphasize the humorous, absurd and uncomfortable tone. At the same time, the search for the piece represents a metaphor for all kinds of bureaucratic obstacles that hinder projects, dreams or justice. The last piece could be the first piece for change."
DIRECTOR, SCREENPPLAY: Ricardo Muñoz Senior. CINEMATOGRAPHY, FILM EDITING: César Briceño. SET DESIGN: Ker Chavarria. MUSIC, SOUND: Juan Carlos Valery. CAST: Ricardo Muñoz Senior, Samantha Castillo, Victor Oliveira, Franco Tintori, Laura De Freitas, Gabriel Atala Garay. PRODUCTION: Euwabey Films.
CONTACT: Film Austeres - Juan Carlos Lossada) juan.lossada@films-austeres.com