LA NOTTE PIÙ LUNGA DELL'ANNO
LA NOTTE PIÙ LUNGA DELL'ANNO

In a small town during the longest night of the year, the night between December 21 and 22, when the sun sets around 4:30 p.m. and rises the next morning at 7:30, the stories of a few people intertwine: a politician who is one step from the precipice, a podium dancer who wants to changer her life, a young man who is involved with a much older woman, and three twenty-somethings in search of emotions. Fifteen hours of nonstop darkness, in which human destiny becomes something special because at night you lose the anchorages of the day and events can suddenly precipitate.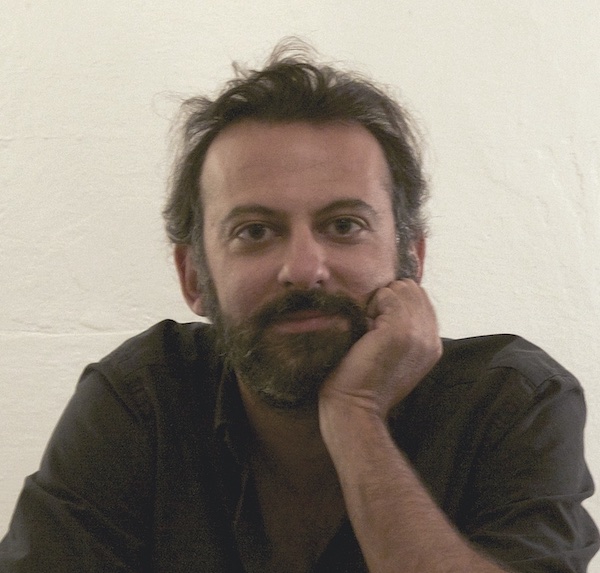 Simone Aleandri
(Rome, 1980) is an Italian director and screenwriter. His films have participated at various international festivals and have been aired on the major Italian TV networks. He debuted as a screenwriter and director with the documentary Antonio+Silvana=2 (2011), presented at the Rome Film Fest. Later movies include Tre volte Gerusalemme (2012), best documentary at the Film Festival in Spello; As Time Goes By - L'uomo che disegnava sogni (2018), also presented in Rome; and Polvere (2020), presented at the Venice Film Festival. For television, he has directed a few episodes of the series I giganti (2014), which aired on Rai Uno, and directed three seasons of Grand'Italia, a series of portraits of important Italians, which began airing in 2015 on Rai and Sky Arte.
FILMOGRAFIA
Antonio+Silvana=2 (doc, 2011), Viva Sarajevo (doc, 2012), Tre volte Gerusalemme (doc, 2014), Mater Matera (doc, 2014), I giganti (tv, 2014), Grand'Italia (tv, 2015-2017), Sono Cosa Nostra (doc, 2015), As Time Goes By - L'uomo che disegnava sogni (doc, 2018), Polvere (doc, 2020), La notte più lunga dell'anno (2021).
Declaration
film director
"I wanted La notte più lunga dell'anno to be realistic, sentimental, and modern, but also profound; a movie in which destinies suddenly fall into a limited space-time. It isn't a film with a message; its power lies in the construction of intense stories that revolve around the characters' humanity. A deep, melancholy, and isolated humanity, in a place that is both limited and universal, in whose apparent immobility a few people who are blocked in a moment, in a night, experience something significant. Something important always happens, everywhere, even in apparently motionless places."
DIRECTOR: Simone Aleandri. SCREENPLAY: Andrea di Consoli, Simone Aleandri, Cristina Borsatti. CINEMATOGRAPHY: Vincenzo Carpineta. FILM EDITING: Alessio Doglione. SET DESIGN: Valerio Romano. MUSIC: Antonio Deodati e Unaderosa, Riccardo Cimino. SOUND: Giandomenico Petillo, Marco Lassalaz. CAST: Ambra Angiolini, Massimo Popolizio, Alessandro Haber, Mimmo Mignemi, Antonio Petrocelli, Anna Ammirati e Massimo De Francovich. PRODUCTION:
Clipper Media, Rai Cinema.
CO-PRODUCTION:
Vision Distribution
.
CONTACT: Vision Distribution info@visiondistribution.it