A small village looted in darkness, a family forced to flee. The two oldest children, Kyona and Adriel are quickly separated from their parents facing the road of exile alone. They embark on a heroic journey which takes them from childhood to adolescence in search of shelter, peace and the hope of finding refuge and their family. Crossing a continent torn apart by war and migrant persecution, these courageous siblings survive incredible challenges, before reaching a new world, free at last.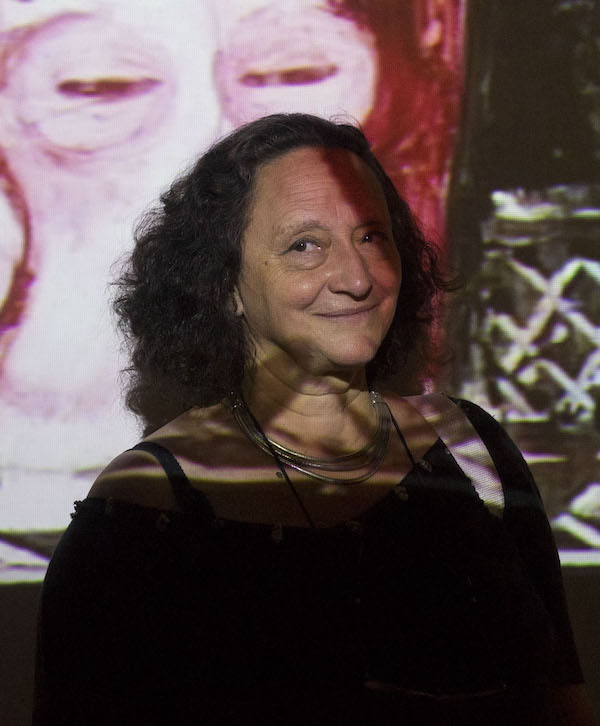 Florence Miailhe
(Paris, France, 1956) is a French director. She graduated from the Ecole Nationale des Arts Décoratifs with a specialization in engraving. She started as a layout artist for the press and exhibited drawings and engravings. In 1991, she directed her first short film Hammam. Since then, she has imposed a very personal style on animated films. She makes her films with paint, pastel or sand, directly under the camera, using a covering process. She received the César for the best short film for Au premier dimanche d'août (2001), a special mention at the Cannes Festival in 2006 for Conte de Quartier and a Cristal d'honneur at the 39th Annecy International Animation Film Festival in 2015 for her body of work. She has also worked as a teacher in various animation schools. The feature film The Crossing won the best screenplay award at the Festival Premiers Plans in Angers in 2010.
FILMOGRAFIA
Hammam (cm, 1991), Schéhérazade (cm, 1995), Histoire d'un prince devenu borgne et mendiant (cm, 1996), Au premier dimanche d'août (cm, 2001), Les oiseaux blancs les oiseaux noirs (cm, 2001), Conte de quartier (cm, 2006), Matières à rêver (cm, 2008), Méandres (cm, 2014), La Traversée (2021).
Declaration
film director
"The title The Crossing is obviously to be understood in a double sense. It is both about crossing a continent, with all the adventures and dangers that will arise during the journey. It is also about making the crossing that leads from childhood to adulthood, facing the discoveries and pains that make up life: the distance from family, the loss of friends, the discovery of love, the building of fraternal bonds, and finally the learning of autonomy. In this sense, The Crossing is a classic coming-of-age film."
DIRECTOR: Florence Miailhe. SCREENPLAY: Florence Miailhe e Marie Desplechin. CINEMATOGRAPHY: Cyril Maddalena, Guillaume Hoenig. FILM EDITING: Julie Dupré e Nassim Gordji Tehrani. MUSIC: Philipp Kümpel e Andreas Moisa. CAST (VOCI): Emilie Lan-Dürr, Maxime Gémin, Arthur Pereira, Serge Avédikian, Axel Auriant, Aline Afanoukoé, Mehdi Guerbas. PRODUCTION: Les Films de l'Arlequin, XBO Films. CO-PRODUCTION: Balance Film, Maur Film, ARTE France Cinema.
CONTACT: Indie Sales, Clément Chautant cchautant@indiesales.eu