The Minuscules accompanies the evolution of a civic struggle in Nicaragua, initiated by the peasants movement in 2013 against the construction project of the Grand Interoceanic Canal that would cut the country in half, at the feet of the volcano, through lakes, forests and farmland. In a reaction against multiple abuses of power, different social movements converge and, in April 2018, the insurrection explodes. The Power calls them "the Minuscules." This is the struggle of Elba, Doña Chica, Gaby, Elyla, from the edge of the trench to exile. What does resistance create?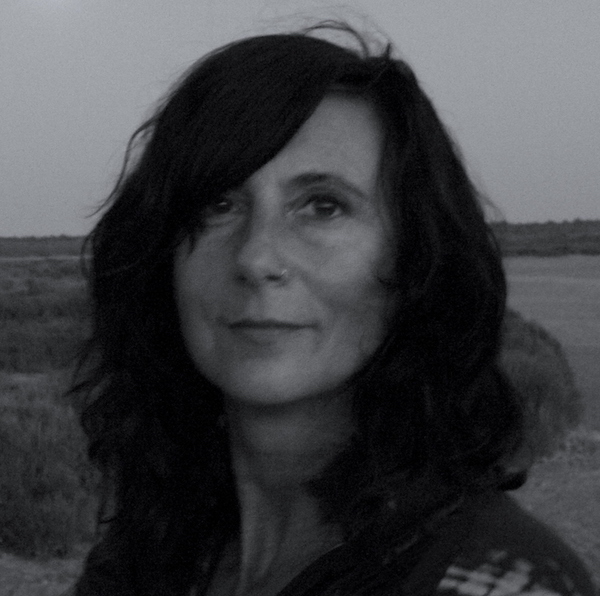 Khristine Gillard
(Vilvoorde, Belgium, 1972) lives and works in Brussels, Belgium. Filmmaker, co-founder of LABO Bxl, cinematographic lab for research on celluloid. Her projects can take the form of documentary, multimedia installations, photographs and other chemical experiments. She creates the visuals for the music project Prairie. In 2017, she is leading the artistic research The Forms of Documentary - Political Scope and Aesthetic Experience with the support of Art/Recherche (FRArt) at erg - Ecole de Recherche Graphique in Brussels. Her films and other projects are screened in various international festivals and venues (Visions du Réel, IFFR Rotterdam, TIDF Taiwan, Torino Film Festival, Festival d'Amiens, Etats Généraux du film documentaire Lussas, Punto de Vista, Barbican London, MoMA Documentary Fortnight NY etc).
FILMOGRAFIA
Des Hommes (doc, 2008), Miramen (cm, doc, 2011), Cochihza (mm, doc, 2013), Eau Vive - Conversation with a Cinematographer (doc, 2015), Las y los minúscules (doc, 2021).
Declaration
film director
Las y los Minúscules evokes a complex transformation process, of landscapes, of bodies, of thoughts (...) The film creates a territory. It develops an assembled cartography, recomposed on the bases of elements and forces present on the symbolic Canal route. It is like a new folding of the landscape, where sites are being made closer to each other (by the editing) while they are sometimes geographically distant by dozens of kilometers. A cartography decided by the bonds between people and places, where different worlds can meet - human, animal, mineral, vegetal - and where one can penetrate imagination- and memory-landscapes."
DIRECTOR: Khristine Gillard. CINEMATOGRAPHY: Leonor Zuniga, Johan Legraie. FILM EDITING: Julien Contreau, Khristine Gillard. SOUND: Khristine Gillard, Thomas Bouniort. PRODUCTION: Matière Première. CO-PRODUCTION: Chacapa Films, Luna Blue Film, Shelter Prod, CBA Centre de l'Audiovisuel à Bruxelles, RTBF Télévision Belge.
CONTACT: CBA Promotion - Diffusion mail@cbadoc.be / www.cbadoc.be / www.minuscules.be