Nikolaï, 16 years old, lives between his foster institution and host families. Lonely and haunted by the origins of his abandonment, he dreams of starting a family. When 15-year-old Camille, intriguing and brazen, arrives at his home, Nikolaï convinces her to go and live with him in the forest.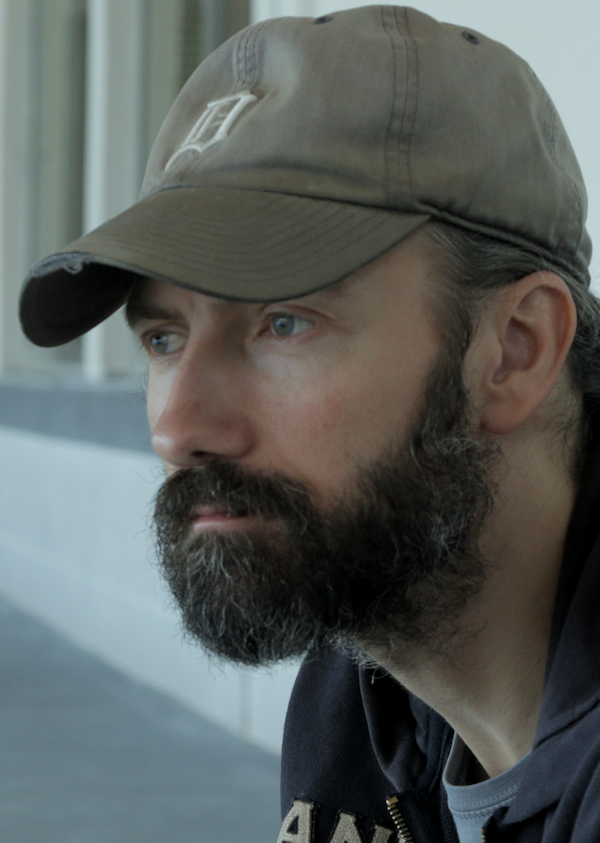 Serge Mirzabekiantz
(Brussels; Belgium, 1975) entered the UCL where he studied pharmaceutical sciences in 1993. He graduated with the degree of pharmacist and received the Entrepreneur Prize from the School of Pharmacy. But the urge to write stories and shoot them led him to enter the IAD to do a bachelor's degree in Performing Arts and Broadcasting and Communication Techniques with a cinema option. He graduated with distinction by directing his graduation film Loin des yeux (2003). After two remarkable short films, One (2007) and The Birds' Blessing (2013), he participated in Atelier Grand Nord and directed his first feature film Dark Heart of the Forest (2021). Currently he is working on the screenplay for a new feature film.
FILMOGRAFIA
Un jour viendra (cm, 2000), Fragment (cm, 2002), Loin des yeux (cm, 2003), One (cm, 2007), La faveur des moineaux (cm, 2013), Le coeur noir des forêts (2021).
Declaration
film director
"This is the story of an abandoned teenager, a feral child who has never known his family and decides to look for a girl who will give him a child. It is the story of a young man who decides to run away into the forest to become the father he never had. It is the story of a teenager searching for herself, in the shadow of an absent mother and a negligent father. It is the story of a young girl in search of a reference point, looking for a father for her child. It is the story of two lonely people that meet, sharing ambiguous desires that intersect in the shadow of nature. A forest which, in its darkest corners, questions our fears, our fantasies, our secrets. This is the story of a birth."
DIRECTOR: Serge Mirzabekiantz. SCREENPLAY: Serge Mirzabekiantz, Benjamin d'Aoust, Patrick Delperdange. CINEMATOGRAPHY: Virginie Surdej. FILM EDITING: Julie Naas. SET DESIGN: Pilar Peredo. MUSIC: Cyrille de Haes, Margaret, Hermant, Manuel Roland. SOUND: Mathieu Z'Graggen, Régis Diebold. CAST: Quito Rayon Richter, Elsa Houben, Aurélia Petit. PRODUCTION: Hélicotronc, Sacrebleu Productions. CO-PRODUCTION: Proximus, Shelter.
CONTACT: TVCO - Billy Montacchini billy@tvco.eu