RIEN À FOUTRE
by Julie Lecoustre, Emmanuel Marre




Cassandra, a 26-years-old young girl, is a flight attendant for a low-cost airline. Based in Lanzarote, she's always willing to take on extra hours and carries out her duties with robotic efficiency. On the side, she just goes with the flow and floats between Tinder, parties and lazy days. When she suddenly gets dismissed, she is forced to return home. Will Cassandre find the force to confront what she was running away from?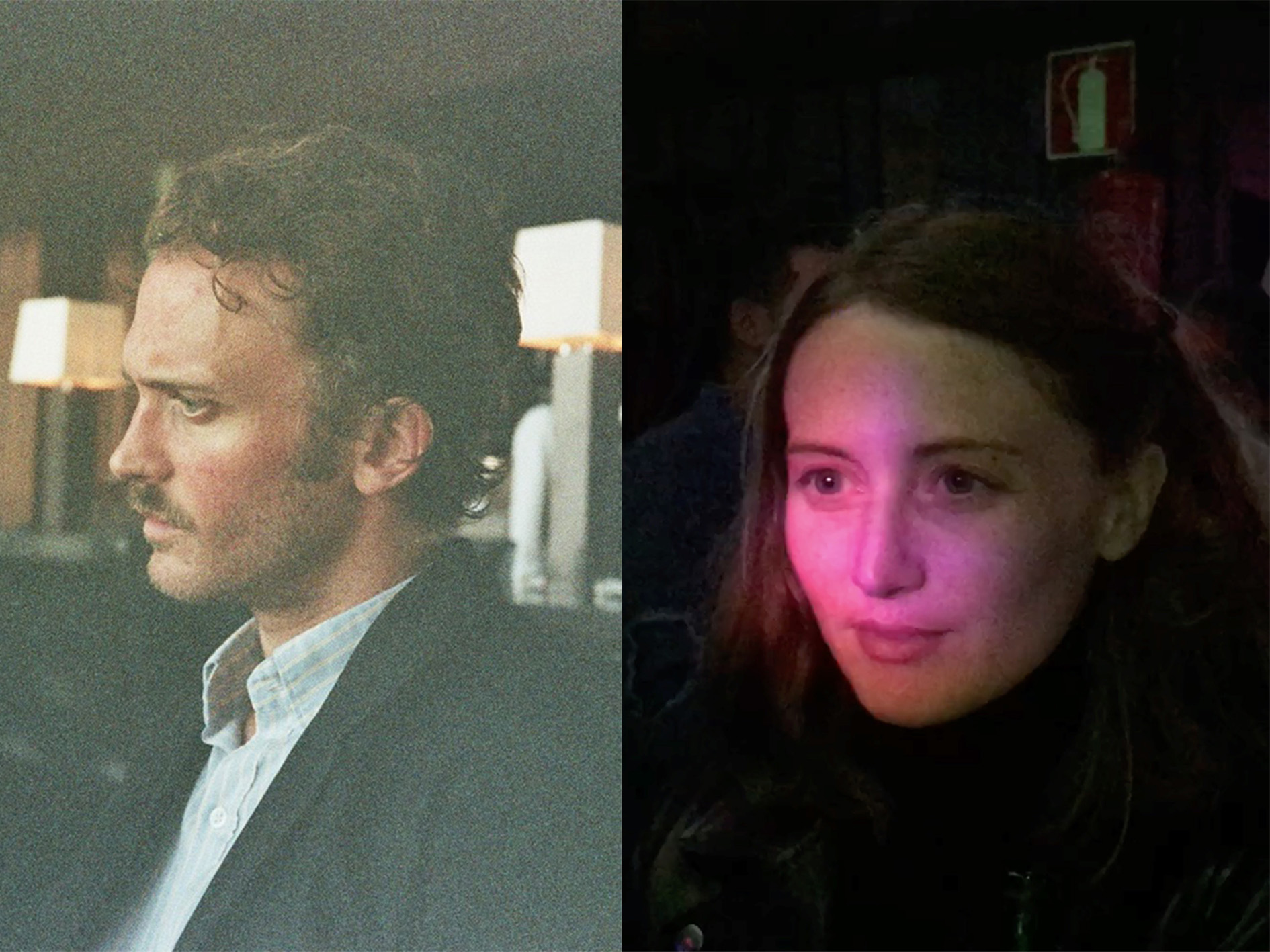 Emmanuelle Marre, Julie Lecoustre
(Cormeilles-en-Parisis, France, 1980; Avignon, France, 1987) live and work between Paris and Brussels. In 2016, Emmanuel Marre directed The Summer Movie (Jean Vigo Prize, Grand Prize at the Clermont-Ferrand Short Film Festival in 2017). In 2018, Julie Lecoustre joined him to write, conceive and direct Castle to Castle (Pardino d'oro for best international short in Locarno). In the same year Emmanuel shot his first feature, Ceux qui travaillent. Rien à Foutre is their first feature as well, as a couple.
FILMOGRAFIA
Rien à foutre (2021).
Declaration
film director
"Rien à foutre started from an image, in fact, from a double image. One day, I was sitting in the first row on a Ryanair flight, right across from the hostess. The moment we took off, I looked at her: she was obviously suffering because of something, as though she had been deeply wounded. It was very rough to watch. Then, when the fasten seat belts sign went off, the hostess released her seat belt and immediately – and this is the second image from which the film was born – put on an enormous smile and began to pull out the drinks cart and offer the passengers things to buy... The dichotomy of these two images, that moment of introspection and this professional agitation, was powerful and it generated a question: what did this young woman leave behind on the ground, before we took off?"
DIRECTOR: Emmanuel Marre, Julie Lecoustre. SCREENPLAY: Emmanuel Marre, Julie Lecoustre, Mariette Desert. CINEMATOGRAPHY: Olivier Boonjing. FILM EDITING: Nicolas Rumpl. SET DESIGN: Anna Falguères. SOUND: Antoine Bailly. CAST: Adèle Exarchopoulos, Alexandre Perrier, Mara Taquin. PRODUCTION: Wrong Men. CO-PRODUCTION: Kidam.
CONTATTI: I Wonder Pictures distribution@iwonderpictures.it