SABATO, DOMENICA E LUNEDÌ
SABATO, DOMENICA E LUNEDÌ

Like every Saturday, Rosa Priore is preparing the meat sauce for Sunday. Her husband Peppino walks nervously around the kitchen, quarreling with her over every little thing. The reason he is so nervous becomes clear the next day, when the entire Priore family is gathered before the meat sauce. Rosa is wearing a blue scarf that was given to her by their next-door-neighbor, the very thoughtful accountant Ianniello. Peppino doesn't eat a bite and, the nth time the accountant compliments the cook, he accuses them both flat out of having a "disgusting affair"...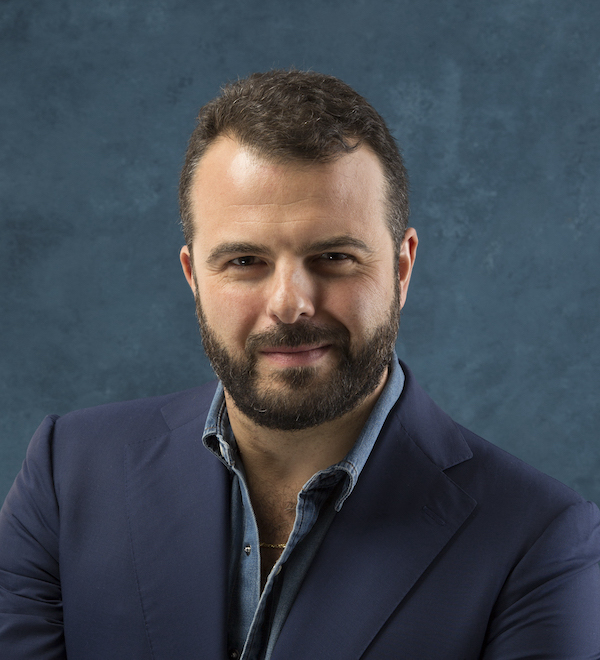 Edoardo De Angelis
(Naples, 1978), screenwriter and film director, graduated from the Centro Sperimentale di Cinematografia in Rome. As a student he made several short films and documentaries that screened at numerous festivals. His thesis film, Mistero e passione di Gino Pacino, attracted the attention of Emir Kusturica, who became executive producer on De Angelis' debut feature, Mozzarella Stories, starring Aida Turturro, Luisa Ranieri and Luca Zingaretti. In 2014, Zingaretti starred in De Angelis' film Perez, which premiered out of competition at Venice. The film earned Zingaretti a Globo d'Oro award for Best Actor, and Simona Tabasco the Biraghi Prize at the Silver Ribbon Awards. In 2016 he presented Indivisibili at the Venice Days, welcomed by a great success; two years later Il vizio della Speranza premiered at the Rome Film Festival and in 2020 he gained an extraordinary success with the TV version of the famous Italian play Natale in casa Cupiello by Eduardo De Filippo, starring Sergio Castellitto. He the adapted other De Filippo's play with the TV movies Non ti pago and Sabato domenica e lunedì.
FILMOGRAFIA
Mistero e passione di Gino Pacino (cm, 2006), Fisico da spiaggia (cm, 2008), Mozzarella Stories (2011), Perez (2014), Indivisibili (2016), Natale in casa Cupiello (tv, 2020), Non ti pago (tv, 2021), Sabato, domenica e lunedì (tv, 2021).
DIRECTOR: Edoardo De Angelis. STORY: dall'omonima commedia di Eduardo De Filippo. SCREENPLAY: Massimo Gaudioso, Edoardo De Angelis. CINEMATOGRAPHY: Paolo Carnera. FILM EDITING: Lorenzo Peluso. SET DESIGN: Carmine Guarino. COSTUME DESIGN: Massimo Cantini Parrini. MUSIC: Enzo Avitabile. CAST: Sergio Castellitto, Fabrizia Sacchi, Giampaolo Fabrizio, Maria Rosaria Omaggio, Maria Vera Ratti, Liliana Bottone, Tony Laudadio, Adriano Pantaleo, Gianluca De Gennaro, Margherita Laterza, Giulia Pica, Ginestra Paladino, Nunzia Schiano. PRODUCER: Roberto Sessa. PRODUCTION: Picomedia, Rai Fiction.
CONTACT: PicoMedia info@picomedia.it