This movie is based on a true story. In the southern part of Tehran, some families report to the social services that neighbors of theirs aren't letting their daughters out of the house. A social worker is appointed to look into the matter and finds out that two twelve-year-old twins are being kept isolated in their home. The father gives the following explanation: "My daughters are like flowers. They mustn't be exposed to the sun, otherwise they will quickly wilt"... "In the beginning I didn't know for sure if this film should be a documentary or fiction. I wanted to try to understand how important a role the street plays in the integration of humans in society - this street where boys have the right to play and from which girls are excluded. And I wanted to discover what made these loving parents lock their own daughters up in their house. I also wanted to understand how their neighbors could have ignored for so long what was going on in front of their eyes. And, if they knew, to understand why they remained indifferent for so long. In fact, I still haven't found an explanation" (S. Makhmalbaf).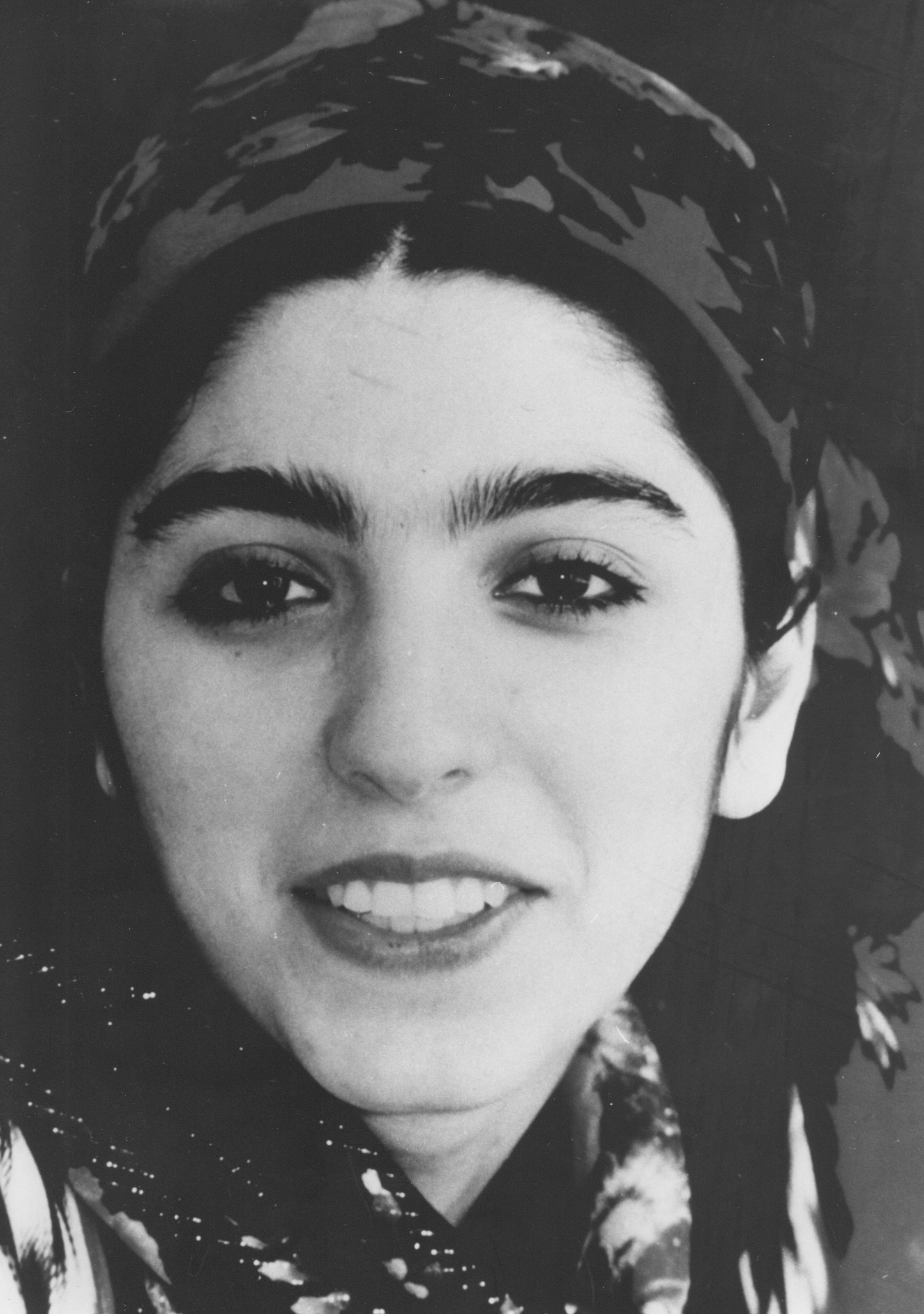 Samira Makhmalbaf
Samira is the daughter of director Mohsen Makhmalbaf, and was born on February 15, 1980. When she was eight, she acted in her father's movie Baysikelran (The Cyclist), and from 1994 to 1997 she took courses in cinema at a private school. Before Sib, she has directed two shorts. In 1997 she was an assistant director for the movie Le silence, by Mohsen Makhmalbaf.
FILMOGRAFIA
Desert (cm, 1994), Art Schools (doc., cm, 1997), Sib (1998).
Director: Samira Makhmalbaf.
Screenplay: Mohsen e Samira Makhmalbaf.
Director of photography: Ebrahim Ghafori, Mohamad Ahmadi.
Sound: Behroz Shahamat.
Music: musiche tradizionali iraniane.
Editor: Mohsen Makhmalbaf.
Cast and characters: Massoumeh Naderi (Massoumeh), Zahra Naderi (Zahra), Ghdrbanali Naderi (il padre), Azizeh Mohamadi (Azizeh), Zahra Saghrisaz (Zahra).
Production company: Makhmalbaf Productions, 1 avenue 45 Shahrak Dolotabad, Tehran, Iran, tel. e fax +98-21-3745773. Co-
Production company: MK2 Productions.
Foreign sales agent: MK2 Diffusion, 55 rue Traversière, 75012 Paris, France, tel. +33-1-44673000, fax +33-1-43413230.
Italian distribution: Lucky Red Distribuzione s.r.l., via Antonio Baiamonti 10, 00195 Roma, Italy, tel. +39-6-37352296, fax +39-6-37352310.