Nana Iaschwili, citizen of the ex-Soviet Union, is headed for America. She makes a stopover at Vienna airport. Here they discover that her visa is false. She is arrested , but manages to escape before being sent back to her own country. She pretends she is a tourist and travels ceaselessly and illegally across Austria for five days, constantly changing travel companions and means of transportation. The police are on her trail. What is worse is that Nana loses her baggage and money. Maybe she will have better chance to go around unobserved in Germany. In a no-man's-land on the border between Austria and Germany she finds shelter with a man who would very much want to hold her to him, but the woman has other plans.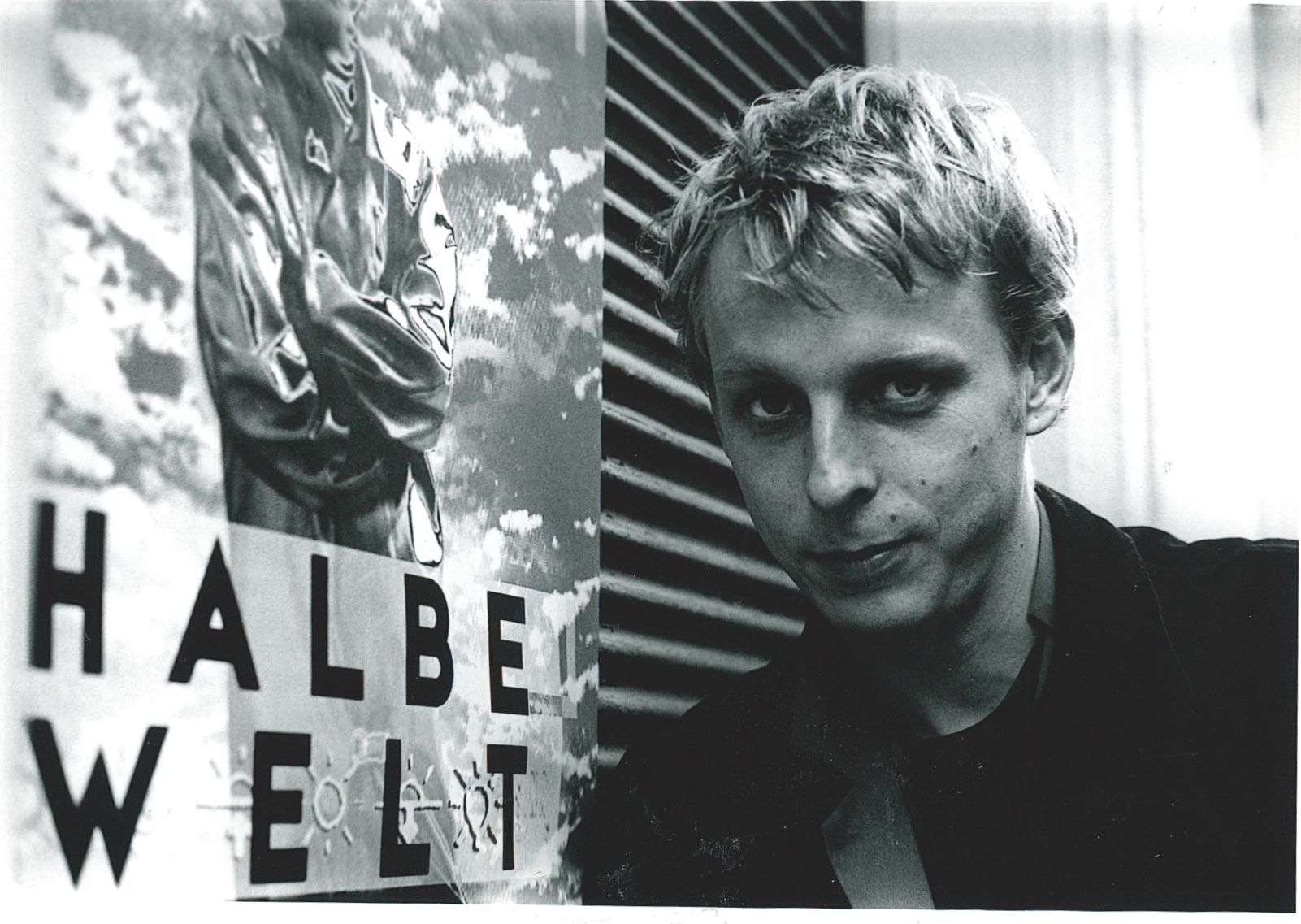 Florian Flicker
Florian Flicker (Salzburg, 1965) in 1989 founded the group Pension Export and developed numerous audiovisual projects where cinema, multimedia, music, video installations, and live performances were combined. These include Die Frühlingsrolle (1990, live performance with film and music), and Filmdisco and Zak (installations, 1989-96). His film Halbe Welt received various prizes: the special jury prize for the best first film at the Fantastica Festival in Gerardmer, France; the second prize at the Filmkunst Festival in Schwerin, Germany; and the Coup de Cœur at Valenciennes. The screenplay for Suzie Washington won the Carl Mayer Screenplay prize.
FILMOGRAFIA
Halbe Welt (1993), Attwengerfilm (doc., 1995), Suzie Washington (1998).
Director and plot: Florian Flicker.
Screenplay: Florian Flicker, Michael Sturminger.
Director of photography: Robert Neumüller.
Costume designer: Heidi Melinc.
Art director: Christoph Kanter.
Sound: Bernhard Weirather, Andreas Kopriva.
Music: Andi Haller.
Editor: Monika Willi.
Cast and characters: Birgit Doll (Nana Iaschwili), Wolfram Berger (Josef), Karl Ferdinand Kratzl (Merkl), August Zirner (Herbert).
Producer: Helmut Grasser.
Production company: Allegro Film, Krummgrasse 1a, 1030 Wien, Austria, tel. +43-1-7125036, fax +43-1-712503620.
Foreign sales agent: Brussels Ave., rue des Visitandines 1 Bte 48, 1000 Bruxelles, Belgium, tel. +32-2-5119156, fax +32-2-5118139.