LE SOLEIL ET L'OMBRE - POUR NIKOS KAZANTZAKIS
The Sun and the Shadow - for Nikos Kazantzakis

This made-for-tv movie has been neglected by the critics and is shown only seldom, but it is an important link in the relationship between Pollet and Greece. It is shot in 16mm film, and is the portrait of the Greek author Nikos Kazantzakis, who died in 1957. Besides including a radio interview of the author, numerous people who knew him (from his widow, Helene Kazantzakis to Ado Kyrou) are interviewed, and Maurice Ronet reads the poem The Exaltation throughout the movie. Anticipating a practical and theoretical method that will characterize his later works (from Contretemps to Dieu sait quoi), Pollet includes clips from his own previous films, Méditeranée and Bassae.

"It was commissioned to me and I really liked making it, working with my friend Maurice Ronet. I shot it in Switzerland, where Kazantzakis widow lived" (J.-D. Pollet).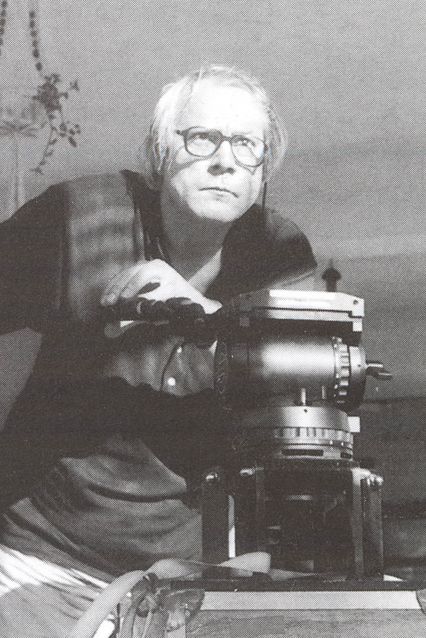 Jean-Daniel Pollet
Jean-Daniel Pollet (La Madelaine, France, 1936 - Cadenet, France, 2004) as a filmmaker can hardly be classified in a school of thought or trend. He decided he would become a director in high school, and has dedicated his life to cinema ever since, with mixed success: La ligne de mire (1960), for instance, was never publicly released and was severely criticized by the Nouvelle Vague; Méditerranée, on the other hand, was a resounding success, elevated as a masterpiece by the "Cahiers du cinéma." His creative partnership with Claude Melki, his role in France's May 1968 protests, or in the circles of Brazilian Cinema Nôvo are all elements that resurface in Pollet's cinema. He died in 2004 after a long and prolific career, to which the Torino Film Festival dedicated a complete retrospective in 1998.
FILMOGRAFIA
Bassae (cm, 1964), Une balle au cœur (1965), Le Horla (mm, 1966), La femme aux cent visages (cm, 1966), Les morutiers (cm, 1966), Tu imagines Robinson (1967), L'amour c'est gai, l'amour c'est triste (1968), Le maître du temps (1970), Le sang (1972), L'ordre (1973), L'acrobate (1975), Pascale et Madi (cm, 1976), Pour mémoire (1980), Au père Lachaîse (cm, 1986), Contretemps (1988), Trois jours en Grèce (1990), Dieu sait quoi (1996).
Director: Jean-Daniel Pollet.
Director of photography: Jean-Daniel Pollet, Jacques Taroni e immagini di repertorio.
Sound: Séverin Frankiel.
Music: Mikis Theodorakis.
Editor: Jean-Daniel Pollet, Claire Wolf.
Interprete-lettore: Maurice Ronet (i testi letti sono tratti da Ascèse di Nikos Kazantzakis).
Production company: ORTF per il programma "Lire". Messa in onda: 28 maggio 1967.