A teenage girl writes an imaginary letter in the attempt to tell something about herself to someone who does not know her. But isn't this exactly what cinema is? "Letter from an Unknown Girl originated as an educational experiment. It is the final product of a 'narrative techniques' course that was held in the classical-studies high school 'Giulio Cesare' in Rome that Marina Sanbiago organized. What does it mean to tell stories not only with words but also with sounds and images? What does it mean to take on the responsibility of a story? Who should we tell it to? How and why? Lucia Schettino, a high school student, wrote a short text for the making of a short film at the end of the course. Her text had the merit of tying all these questions together in a story and was chosen among all the others for that reason. In effect, the story had many real subtexts. First, the staging was poor, as need be. Second, faces and objects were repeated in an almost musical way. Third, the audience's attention had to be earned in an artful way and the film thereby merited the right to express itself. Last, someone to speak with was physically absent and this was an issue. (In film the person telling the story looks at someone who is never seen, while the spectator who is looking on will never be seen on the screen. The film's real protagonist is cinema, not only as technique and language, but also as that unmistakable psychic experience made up of risk and euphoria that gives us the reason to venture to tell something to somebody" (M. Sesti).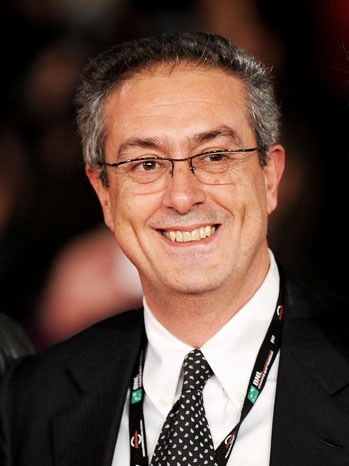 Mario Sesti
Mario Sesti (Messina, Italy, 1958) is a film critic and a documentary filmmaker. He directed, among others, The Lost Ending (2003), La voce di Pasolini (2005, codirected with Matteo Cerami), and the recent La voce di Berlinguer (2013, made with Teho Teardo). He managed the project Cinema Forever from 1998 to 2000, working on restoring several masterpieces of Italian cinema. He collaborated for thirteen years with the magazine "L'Espresso," and he published biographies on filmmakers likes Nanni Moretti and Pietro Germi. He also wrote some thorough analyses of new Italian cinema and police movies, winning the Diego Fabbri Award in 2008 for In quel film c'è un segreto (published by Feltrinelli). In 2012 he started directing the Taormina Film Festival and he is one of the founding members and curators of the Rome Film Festival.
FILMOGRAFIA
L'ultima sequenza (doc., 2003), La voce di Pasolini (coregia Matteo Cerami, doc., 2005), Fiamme di Gadda. A spasso con l'ingegnere (doc., 2013), La voce di Berlinguer (coregia Teho Teardo, doc., 2013), Senza Lucio (doc., 2014); La voce di Fantozzi (doc., 2017), Cinecittà - I mestieri del cinema. Bernardo Bertolucci: No End Travelling (doc., 2019), Mondo sexy (doc., 2019), Altri padri (2021).
Director: Mario Sesti.
Assistente alla regia e alla produzione: Michela Carobelli.
Plot: Lucia Schettino.
Screenplay: Lucia Schettino, Mario Sesti. Fotografia e
Sound: Michele Soffientini.
Music: canzoni popolari irlandesi.
Cast: studenti del liceo "Giulio Cesare" di Roma.
Production company: Marina Sanbiagio, Michela Carobelli, Michele Soffientini - T-Rex Produzioni, piazza Iacini 23, 00191 Roma, Italy, tel. +39-6-36307459.