Lin Yu's son Xiao Yu suddenly got blind. This blow had put the single mom in a difficult position. What's worse was that her son Xiao Yu's mood had been affected. Lin Yu finally found a good way, the barrier-free film project, to solve the problem. Xiao Yu's emotions were out of control several times, and Lin Yu managed to solve them. Lin Yu patiently guided her son and worked hard quietly. Finally, Xiao Yu's situation improved and Lin Yu found a new job to change her life.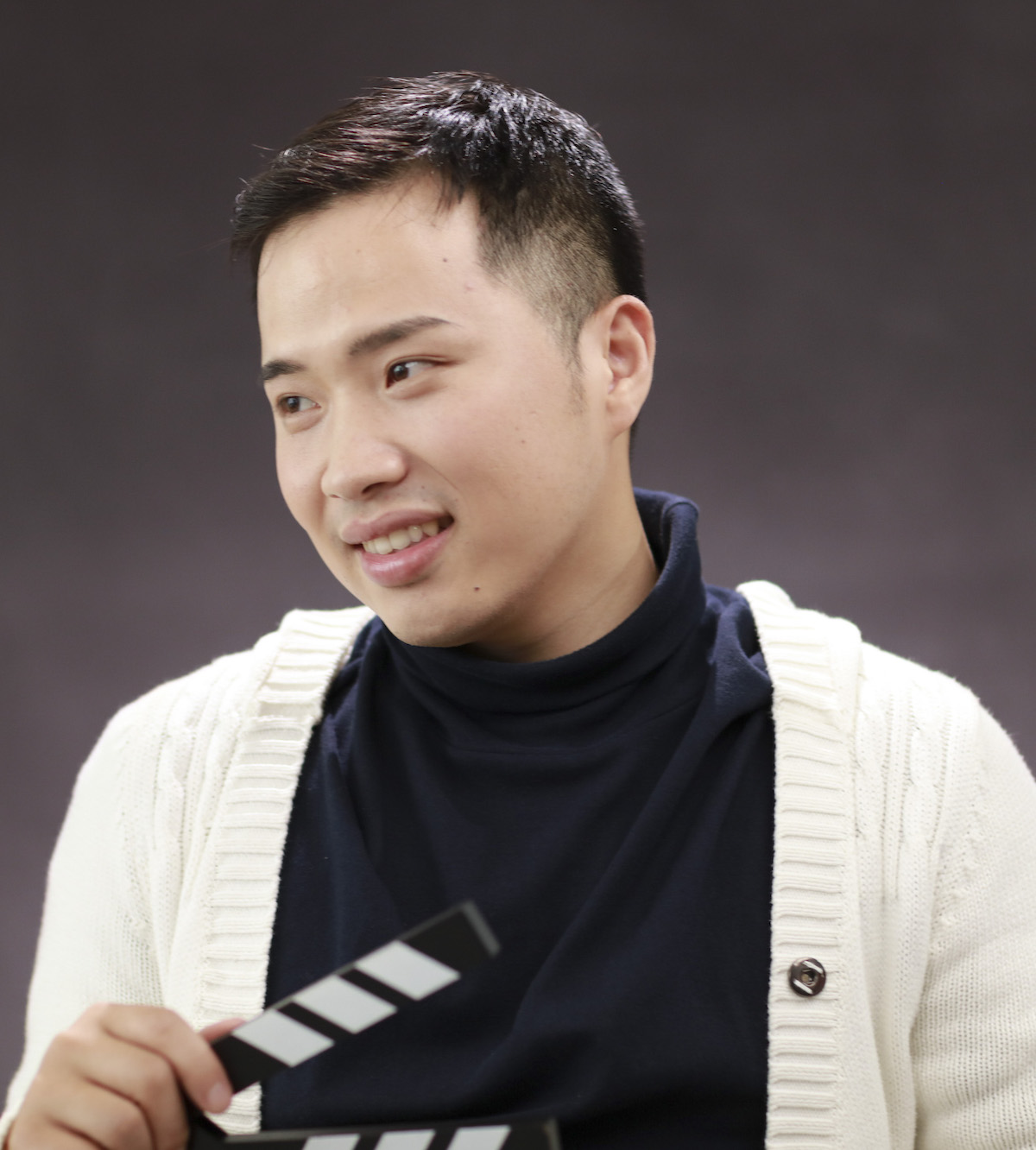 Tang Li
(China) studied Fashion Design and Engineering, in which he holds a master degree. He spent the last two years working as a screenwriter, director, editor and graphic designer in Shanghai. Before Eyes of the Sea ha realized other indipendent shorts.
FILMOGRAFIA
Eyes of the Sea (cm, 2020).
Declaration
film director
"At first, I read a story about a visually impaired young man works very hard and dreams of becoming an audio novelist. He grows up in a welfare home and was abandoned by his parents, but he doesn't give up his life and strives to pursue his dream. There are 20 million people with visual impairment in China. I think it will be very difficult for those young children with visual impairment to survive in this world if they are not being cared for or loved. Therefore, I want to write such a story. To let more people pay attention to these people."
DIRECTOR, SCREENPLAY: Tang Li. CINEMATOGRAPHY: Wu Tong. FILM EDITING: Tang Li. PRODUCTION DESIGN: Liang Jiaxin. SOUND: Zhou Peijie. CAST: Ling Peiwen, Yu Bowen, Cheng Chun, Gao Lingfei, Zhang Luoxuan. PRODUCER: Lu Chenxiao.
CONTACT: Tang Li tangli0224@hotmail.com