Geneviève Garland, a famous theatre actress, is rehearsing Racine's Andromache to be staged with André, her husband and father of her son, little Gérome, a sick twelve-year-old boy who lives confined at home. The woman's obsession for her son, the frailty of her psychological endurance and André's relationship with best friend Isabelle, urge Geneviève to leave the show and withdraw with her son to the town where she lived. Here a strange complicity between mother and son is established, while all the people in Geneviève's life ask her to retrace her steps.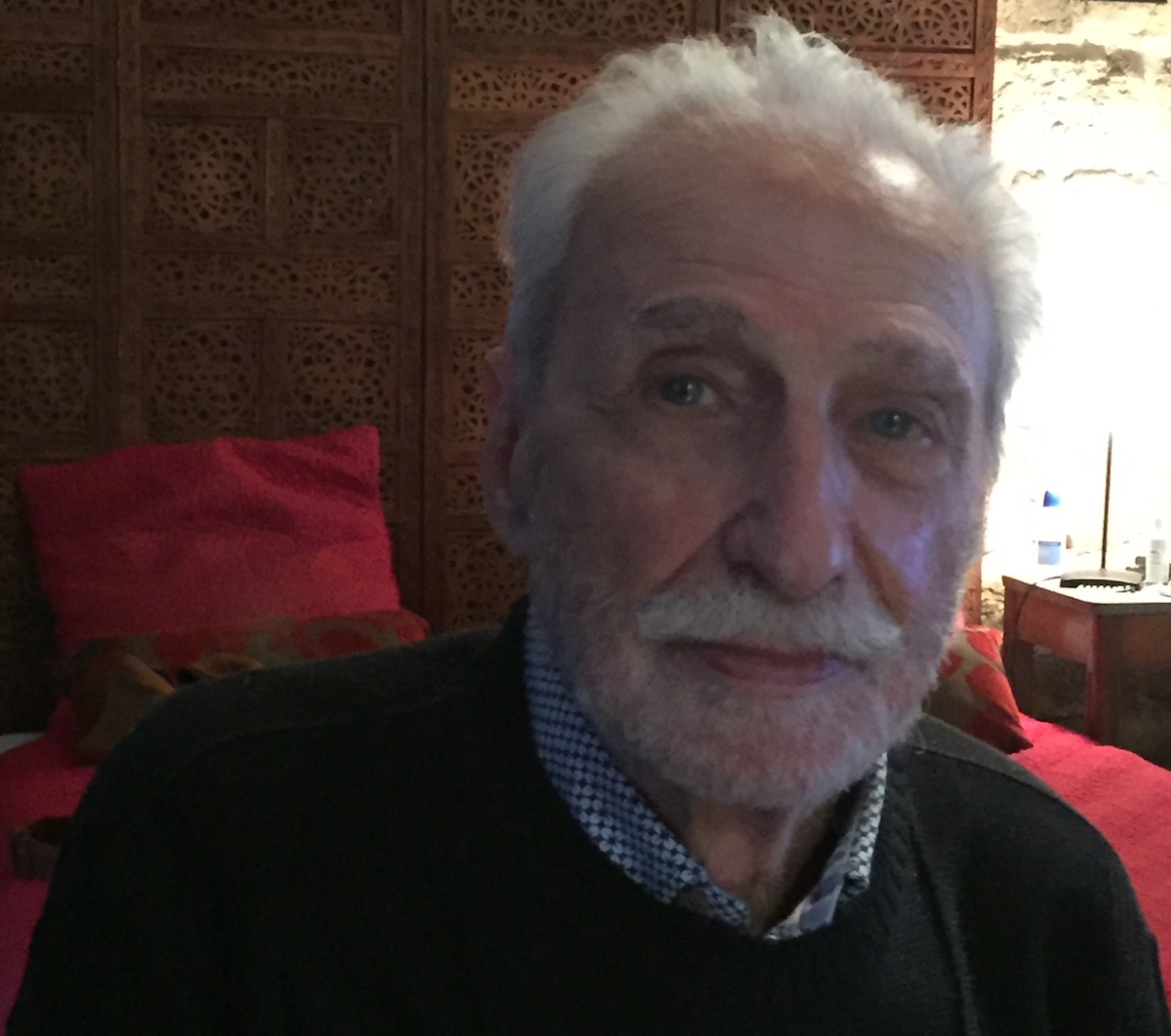 Paul Vecchiali
(Ajaccio, 1930) is a French director, screenwriter, producer and novelist, among the most important of those who emerged after the first generation of the Nouvelle Vague. Author of classic and at the same time experimental cinema, open to the tensions of the present but linked to the tradition of 1930s French cinema, over the decades he has succeeded in narrating the moods, loves, uncertainties and frailties of characters caught, in the course of life, between pretense and reality, authentic feelings and love for pretense. Among his most important films: Femmes femmes (1974), Corp à coeur (1979), Once More - Encore (1987) and recently Nuits blanches sur la jetée (2014), presented at the Locarno Festival.
FILMOGRAFIA
Les petits drames (1961), Les roses de la vie (cm, 1962), Le récit de Rebecca (cm, 1963), Les ruses du diable (1965), Les premières vacances (cm, 1968), L'étrangleur (1970), Les jonquilles (cm, 1972), Femmes femmes (1974), Change pas de main (1975), La machine (1976), Corps à Cœur (Corpo a cuore, 1978), Maladie (cm, 1978), C'est la vie! (1980), Masculins singuliers (cm, 1981), Trous de mémoire (1984), Rosa La Rose, Fille Publique (Una donna per tutti, 1985), Les sarnufles (cm, 1985), Once More (Once More - Ancora, 1987), Avec sentiment (cm, 1988), Le leurre (cm, 1989), Wonderboy - De sueur et de sang (1993), La terre aux vivants (cm, 1994), Les larmes du sida (cm, 1996), Zone Franc(h)e (1996), À vot'bon cœur (id., 2003), + Si @ff. ou en tout bien tout bonheur (2003), Bareback ou La guerre des sens (2004), Dis-moi (cm, 2004), …et tremble d'être heureux (2006), Être ou ne pas être (2006), Humeurs et rumeurs (2007), Les gens d'en bas (2010), Retour à Mayerling (2011), Faux accords (2013), Nuits blanches sur la jetée (2014), La cérémonie (cm, 2014), C'est l'amour (2015), Trois mots en passant (cm, 2015), La bazarette (cm, 2015), Le cancre (2015), Les sept déserteurs (2017), Train de vies (2017), Un soupçon d'amour (2020).
Declaration
film director
"The film was shot in nine days but prepared four months in advance. The director of photography arrived from Paris in the south two months before the shooting, filmed the sets with an iPhone and once back in Paris, he gathered his technicians, showed them the filmed sets and, decoupage at hand, decided with them the positions of the projectors and dollies. As to me, I did two "flat" readings (that is, without intonation): the first to check that the words written in the dialogue suited the actresses and actors; the second to indicate, like a conductor, where there were accelerations, slowdowns and pauses in the text. This method saved a lot of time for filming, allowing us to finish well ahead of schedule."
DIRECTOR, SCREENPLAY, PRODUCER: Paul Vecchiali. CINEMATOGRAPHY: Philippe Bottiglione. FILM EDITING: Vincent Commaret. MUSIC: Roland Vincent. CAST: Marianne Basler, Fabienne Babe, Jean-Philippe Puymartin, Leclere Ferdinand, Pierre Sénélas, Astrid Adverbe. PRODUCTION: Dialectik.
CONTACTS: Paul Vecchiali mistigri83120@orange.fr