EZIO GRIBAUDO - LA BELLEZZA CI SALVERÀ
EZIO GRIBAUDO - LA BELLEZZA CI SALVERÀ

Ezio Gribaudo, an artist, editor, and cultural promoter from Turin, is now ninety years old. He opens the door of his studio to us: a place overflowing with canvasses, photographs, objects, and tools of the trade. He tells us about when he encountered art, about how he has never stopped painting, sculpting, constructing, and experimenting with techniques and materials. During his lifetime, he has been consecrated at the Venice Biennale, Rome's Art Quadriennale, the São Paulo Art Biennale; he has received the Gold Medal for Culture and Art. Today, his works are exhibited at the MoMA, the Peggy Guggenheim Collection, Ca' Pesaro in Venice, the Musée des Arts Decoratifs in Paris... Right from the start, he began his activity as an editor, publishing over eighty monographs on 20th-century art. The movie recounts the singular story of an artist who has shaped his personal life around his vocation, stretching his own boundaries and the possibilities of experiencing the world.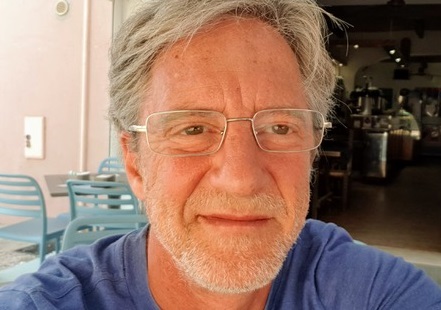 Alberto Bader
(Turin, Italy) has a degree in Communications from New York University (Bachelorsof Fine Arts, Master in Film and Television). He is the creative producer of Quinta Luce. The production company was born in Milan in 1999 from the meeting of professionals in the sector who decided to join forces and skills. The company oversees the production of feature films, short films, documentaries, and television productions; and the organization of large events, institutional communication projects, multimedia products, and publishing and merchandising projects.
FILMOGRAFIA
Ezio Gribaudo - La bellezza ci salverà (doc, 2020).
Declaration
film director
"I have known Ezio since I was 16 years old; in 2017, when I had the opportunity to encounter him again, his daughter Paola and I came up with the idea of making a documentary about him. Thus, I found myself immersed in his way of being – the way of people who have traversed at least seven decades of contemporary art history. Initially, I had planned on recounting the enormous amount of work Gribaudo conducts over the space of one year, but I hadn't taken his tireless creative energy into account. Today, three years later, we had to stop, even though he continues to produce art and thoughts like a young artist who, for the first time, is about to dive into a world that waits to be discovered."
DIRECTOR: Alberto Bader. STORY: Alberto Bader, Miriam Capaldo, Alessandro Savioli. CAST: Ezio Gribaudo.
MUSIC: Enrico Santangelo, Stefano Palmosi.
PRODUCERS: Alberto Bader, Alessandro Savioli. PRODUCTION: Quinta Luce, in partecipation with Archivio Gribaudo and the collaboration of Civica scuola di teatro Paolo Grassi, Civica scuola interpreti e traduttori Altiero Spinelli.
C
ONTACTS: Quinta Luce, Alberto Bader
quintaluce@gmail.com