Castiglione d'Otranto, Salento, far south of Italy. A group of young people in their thirties decides to remain in a place where "nothing has ever happened and nothing will ever happen." They persuade the elders to join them and put their overgrown plot at the service of the community. The land becomes the bond between those who do not want to leave and the elderly who remain, between migrants, young people in search of prospects and passing by strangers. Castiglione becomes the village of Restanza, the art of staying while continuing to move, the art of being together. The film tells the story of this fantastic adventure.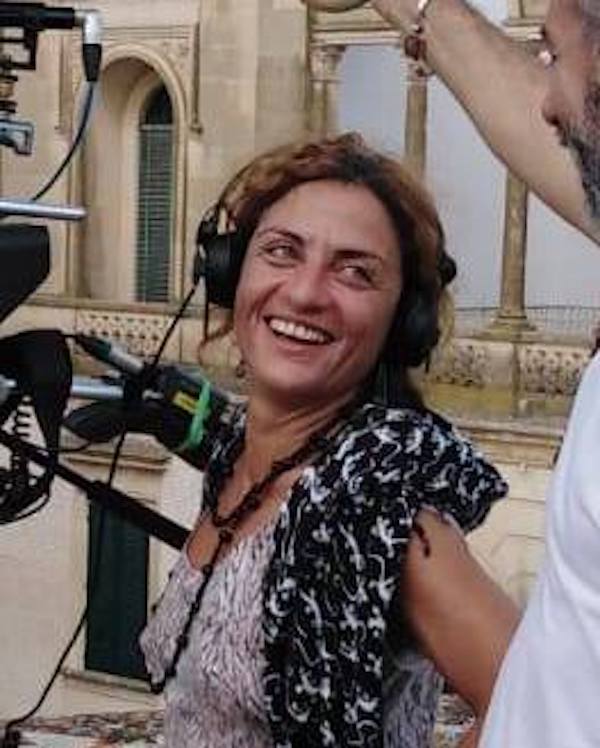 Alessandra Coppola
(Italia, 1975) studied dance, theatre and cinema at the University of Bologna DAMS. Her artistic practice comes from very heterogeneous educational and professional experiences, including Engineering and Phylosophy. From 2009 to 2012, she she realized, in collaboration with artist David Zagari, Genders matters and physical exhaustion, a research project represented in Europe and South America. With Menage à trois (2012) she co-realized a participative experimental documentary, while at the cross-road between artwork and social processes stand Un objet pour vous (2012) and Sonic Gardening (2013), a project inspired by Gilles Clement's concept of moving gardening. La restanza is her first film. She lives in Brussels.
FILMOGRAFIA
Menage à trois (film collettivo, doc, 2012), La restanza (doc, 2021)
Declaration
film director
"This film was my film school. When I met the members of the Casa delle AgriCulture, I understood what they were trying to do. I didn't think twice: I had to tell their experience. It was obvious, urgent, and important. It was only when I arrived in Castiglione with the camera that I realized that I was experimenting something I had never done before: writing a film, directing it, making it. I was driven by questions that had lived with me and in Castiglione something was happening that could give me answers. I had just to live the experience."
DIRECTOR: Alessandra Coppola. CINEMATOGRAPHY: Alessandra Coppola. FILM EDITING: Pierpaolo Filomeno. MUSIC: Alice Perret. SOUND: Gianluigi Gallo. PRODUCTION: Atelier Graphoui, Own Air. COPRODUCTION: FWB, Centre de l'audivisuel à Bruxelles, Mic, Regione Puglia, Apulia Film Commission.
CONTACT: Atelier Graphoui - Maïlis Fourie distribution@graphoui.org
Own Air Lorenzo Borrelli l.borrelli@ownair.it