A man and a woman, he an atheist and she a believer, marry despite their different ideas and leave for their honeymoon in India. Right from the beginning, the trip becomes a spiritual and philosophical experience for the woman, made even more intense by the surprising reality that unfolds before her eyes and by the discussions about God and religion she often has with her husband. But the truly illuminating event that marks the couple's trip is their encounter with a holy man, who is sitting motionless on the train tracks with his arms raised and forces an oncoming train to make an emergency stop. The man, unscathed, is immediately venerated as a miraculously saved person.
"It was my dream for the past 15 years to make a film in India. I love India. But the bureaucracy is the enemy of the country. I have made 17 feature films before, but I have collected the biggest pile of papers asking for permission in this one. I think India is perfect to shoot a movie in, if I could make the whole film in one room." (M. Makhmalbaf)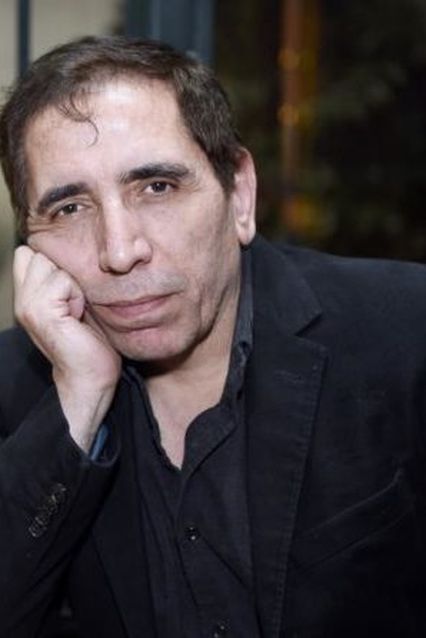 Mohsen Makhmalbaf
(Teheran, Iran, 1957) formed an Islamic militia group since he was 15 and by the time he was 17, he was arrested and he was released from prison shortly after the revolution in 1979. In jail he distances himself from politics and find better satisfaction in literature and in cinema. Makhmalbaf became a writer and filmmaker in the early 1980s. He published several books and he wrote, directed, edited and mainly produced more the 20 feature films and several short films, both fiction and documentary, as well as writing screenplays and editing films for various other Iranian filmmakers. His films attended international film festivals and earned lots of awards from them. His most famous works include A Moment of Innocence (1995) and The Silence (1997), and in 2000s Journey to Kandahar (2001), and The President (2014), which opened Orizzonti section in Venice Film Festival. In 2019 he dis shoot in Italiy Marghe and Her Mother, as part of the celebrations for the event "Matera's European Capital of Culture."
FILMOGRAFIA
Tobeh Nosuh (1982), Este'aze (Fleeing from Evil to God, 1984), Baykot (Boycott, 1985), Dastfourush (L'ambulante, 1986), Baysikelran (Il ciclista, 1987), Shabhaye Zayendeh-Rood (1990), Nobat e Asheghi (Tempo d'amare, 1990), Nassereddin Shah, Actor-e Cinema (Once upon a Time, Cinema 1991), Honarpisheh (Actor, 1992), Images from the Ghajar Dynasty (doc, cm, 1993), Salaam Cinema (id., doc, 1994), Gabbeh (1995), Nun va Goldoon (Pane e fiore, 1995), Sokout (Il silenzio, 1997), Madresei keh baad bord (cm, 1998), Ghessé hayé kish (ep. The Door, 1999), Tales of an Island (ep. Testing Democracy, 2000), Alefbay-e afghan (Afghan Alphabet, doc, mm, 2002), Safar e Ghandehar (Viaggio a Kandahar, 2001), The Chair (cm, 2005), Sex o phalsapheh (Sesso e filosofia, 2005), Faryad moorcheha (Viaggio in India, 2006), The Man Who Came with the Snow (coregia Marzieh Makhmalbaf, 2009), The Gardener (doc, 2012), Ongoing Smile (doc, mm, 2013), The President (2014), Tenant (cm, 2015), Marghe and Her Mother (2019).