I basilischi
The Basilisks(aka The Lizards)

In a small village in the South of Italy Antonio, a young Law student and the son of a notary, spends his long days with his friends Francesco and Sergio. Those three are both intolerant and part of the underdeveloped mentality of the village. They wonder about, try to flirt with girls, fight with their parents, think about the things they don't do and dream romantic and imaginative love adventures. The same old stories in the same old places. They are surrounded by a lifeless reality, only shaken by a few "events" which seem such big news: a wife leaving her husband and a woman who commits suicide because of family reasons. A great opportunity knocks on Antonio's door: he goes to Rome with his relatives and there he would have the chance to change, to break with the hesitation and apathy of his ordinary existence. But once he gets back, it is like nothing ever happened. He comes back to his regular life.
Traduzione in inglese Francesca Sala - English translation Francesca Sala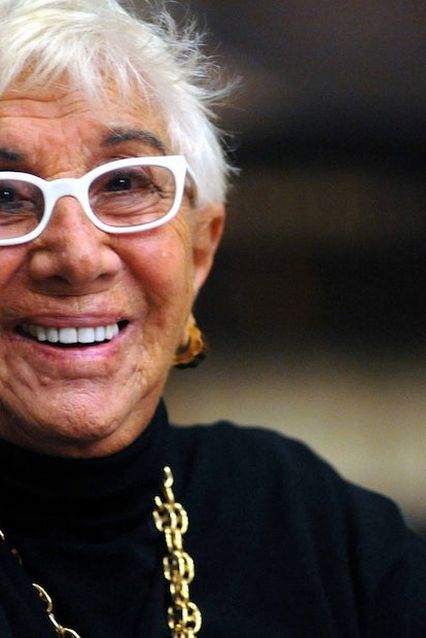 Lina Wertmüller
(Rome, 1928-2021), the pseudonym of Arcangela Felice Assunta Wertmüller von Elgg Spanol von Braueich, studied at the Theatre Academy directed by Pietro Sharoff and later worked with exponents of Italian theatre such as Guido Salvini, Giorgio De Lullo, and Garinei and Giovannini. She was involved in radio and television (she was the director of Canzonissima and the series Il giornalino di Gian Burrasca) and she was an assistant to Fellini for La dolce vita (The Sweet Life, 1960) and 8½ (1962). She debuted as a movie director with I basilischi (The Basilisks, 1963), which won the Silver Sail at the Locarno Film Festival. Her many films, characterized by strong social satire that is grotesque and overwhelming, were extraordinarily successful thanks to her artistic partnership with Giancarlo Giannini and Mariangela Melato in movies such as Mimì metallurgico ferito nell'onore (The Seduction of Mimi, 1972), Film d'amore e d'anarchia, ovvero stamattina alle 10 in Via dei Fiori nella nota casa di tolleranza (Love & Anarchy, 1973), and Travolti da un insolito destino nell'azzurro mare d'agosto (Swept Away, 1974). In 1975, her film Pasqualino Settebellezze (Seven Beauties, 1975) received three Oscar nominations, including best director (the first woman to be nominated). She continued her brilliant career until the 2000s, winning an Oscar for lifetime achievement in 2019.
FILMOGRAFIA
I basilischi (1963), Il giornalino di Gian Burrasca (serie tv, 1964-1965), Questa volta parliamo di uomini (1965), Rita la zanzara (1966), Non stuzzicate la zanzara (1967), Il mio corpo per un poker, co-regia di Piero Cristofani (1968), Mimì metallurgico ferito nell'onore (1972), Film d'amore e d'anarchia - Ovvero Stamattina alle 10 in via dei Fiori nella nota casa di tolleranza... (1973), Tutto a posto e niente in ordine (1974), Travolti da un insolito destino nell'azzurro mare d'agosto (1974), Pasqualino Settebellezze (1975), La fine del mondo nel nostro solito letto in una notte piena di pioggia (1978), Fatto di sangue fra due uomini per causa di una vedova. Si sospettano moventi politici (1978), E una domenica sera di novembre (tv, doc, 1981), Scherzo del destino in agguato dietro l'angolo come un brigante da strada (1983), Sotto… sotto… strapazzato da anomala passione (1984), Un complicato intrigo di donne, vicoli e delitti (1985), Notte d'estate con profilo greco, occhi a mandorla e odore di basilico (1986), Imago urbis (doc, 1987), In una notte di chiaro di luna (1988), Il decimo clandestino (tv, 1989), Bari (ep. di 12 registi per 12 città, 1989), Sabato, domenica e lunedì (tv, 1990), Io speriamo che me la cavo (1992), Vivaldi, (ep. di L'encyclopédie audio-visuelle, tv, 1993), Ninfa plebea (1996), Metalmeccanico e parrucchiera in un turbine di sesso e politica (1996), Ferdinando e Carolina (1999), Un Angelo di seconda classe (tv, 1999), Francesca e Nunziata (tv, 2002), Peperoni ripieni e pesci in faccia (2004), Mannaggia alla miseria (tv, 2010), Carmen (tv, 2010), TV, Roma, Napoli, Venezia... in un crescendo rossiniano (cm, doc, 2014).
Declaration
film director
The story of I basilischi was the following one. Franca Santi was travelling around cathedrals in Apulia and she called me full of enthusiasm. So I went with a friend, Bibi Tagliaferri, to meet Franca in Spinazzola and we ended the tour together. It was my first time in Apulia, I had never visited my father's village and so we went to Palazzo San Gervaso. I was very impressed by the place. It was small, on one of the tops of the Murge; ancient and with a really "bourgeois" path, it looked out to the Tavoliere delle Puglie and it was on the border between Apulia and Basilicata. I kept that in mind even later, when we left towards Sicily, exactly on the 29th of April, in Portella delle Ginestre, where Francesco Rosi was about to shoot the slaughter of the 1st of May for his film Salvatore Giuliano. Nello Santi, Franca's husband, was the producer of the film. There on those mountains, during the scene of that great movie, on that exact date, while we were waiting for them to shoot against the farmers, I spoke to Tullio Kezich about Palazzo San Gervaso.
It was an exciting atmosphere, it was during one of the many downtime of cinema that I told him how impressed I was about the South, that village, that kind of middle-class. It was a special South, without any passion. "Why don't you write about it?" he said. I wrote it and the miracle happened. Olmi and Soffiantini, who were in the 22 Dicembre company with Kezich, fell in love with the idea that Tullio brought them, but everything would have drowned without Nello Santi, (the) Galatea.

The idea of taking the responsibility of a film came up during a journey around Apulia, watching a certain small-town middle-class. Its bourbon laziness both intrigued me and annoyed me. So I thought to see through a camera how they speak, they laugh, they "loosen up" in certain areas of Southern Italy where there still are a contemplation and a decay that almost remind of Oblomov.
I probably felt an attraction for all of that, because of my optimistic, energetic, lively nature compared to the slumber, the apathy and the submission of those people. I love the South (I was born in Rome; my family is from Switzerland) very much; so my contemplation is critic: not for the sake of it, in an aesthetic way. (...)
In this case, the actors had to be one with their original environment. After six months of research for the main roles I found one in Bari, one in Naples and one in Rome; they were all Southern men, very skilled and disciplined. I chose them because I wanted to see on their faces the "sleepiness" of the South: 150 years of Spanish influence and 90 years of bourbon influence.

I just reported real and objective facts. It would have been absurd to make irony... for what reason then? On the contrary, I looked at things with a certain pain. I was actually sorry that the topics were sometimes pretty heavy. And if the film often makes people laugh is because the situations were actually funny and ridiculous, not because I made them so. I want it to be very clear.

Traduzione in inglese Francesca Sala - English translation Francesca Sala

Regia, soggetto e sceneggiatura: Lina Wertmüller.
Aiuto regia: Bibi Tagfiaferri, Franca Santi.
Director of photography: Gianni Di Venanzo.
Operatore alla macchina: Pasquale De Santis.
Editor: Ruggero Mastroianni.
Music: Ennio Morricone.
Cast and characters: Antonio Petruzzi (Antonio), Stefano Satta Flores (Francesco), Sergio Ferrannino (Sergio), Luigi Barbieri (padre di Antonio), Flora Carabella (Luciana Bonfanti), Mimmina Quirico (zia di Antonio), Enzo Di Vecchia (l'amico), Marisa Omodei (Cicci D'Andrea), Manlio Blois (il proprietario terriero), Enzo Mitolo, Rosanna Santoro, Rosetta Palumbo.
Production company: 22 Dicembre-Galatea.
Italian distribution: Cineriz.