The period, the works, the loves, the life and death of Wenceslau de Moraes, a great Portuguese writer who was obsessed with the idea of the Far East; born in Lisbon in 1854, he died in Tokushima in 1929. After settling abroad, he came back to Portugal to visit his sister Francisca, his old schoolteacher Isabel and Isabel's husband, a painter of historical subjects. After staying for some time in Macao, Moraes left Southern China, his Chinese wife Atchan and his two children, to live in Japan, and despite his growing fame he never went back to his native land. Devastated by the death of his Japanese wife Oyoné, he left his post as Consul in Kobe, and went to live alone in great poverty in a small provincial town. He was deeply involved in Japanese customs and decided to devote himself entirely to his writing; but then a young niece of Oyoné's inspired a tragic passion in him: this was Ko-Haru, who, divided between the two fathers of her children, her lover Asatarò and this ageing foreigner, died of consumption. Wrapped in his kimono, Moraes wandered nightly like a ghost around the tombs of Ko-Haru and Oyoné, giving up his days to the writing of his mature works. The fact that the circumstances of his death are not clear (was it suicide? murder? accident?) adds a final touch of enigma to the passing of a human and artistic life which will always remain beyond our grasp. The film took Rocha 14 years to prepare, four of them spent shooting in Lisbon, Macao and Tokyo. "There are certain works which reach the heights: A ilha dos amores is one of them." (Charles Tesson, "Cahiers du Cinéma", n. 338, July-August 1982)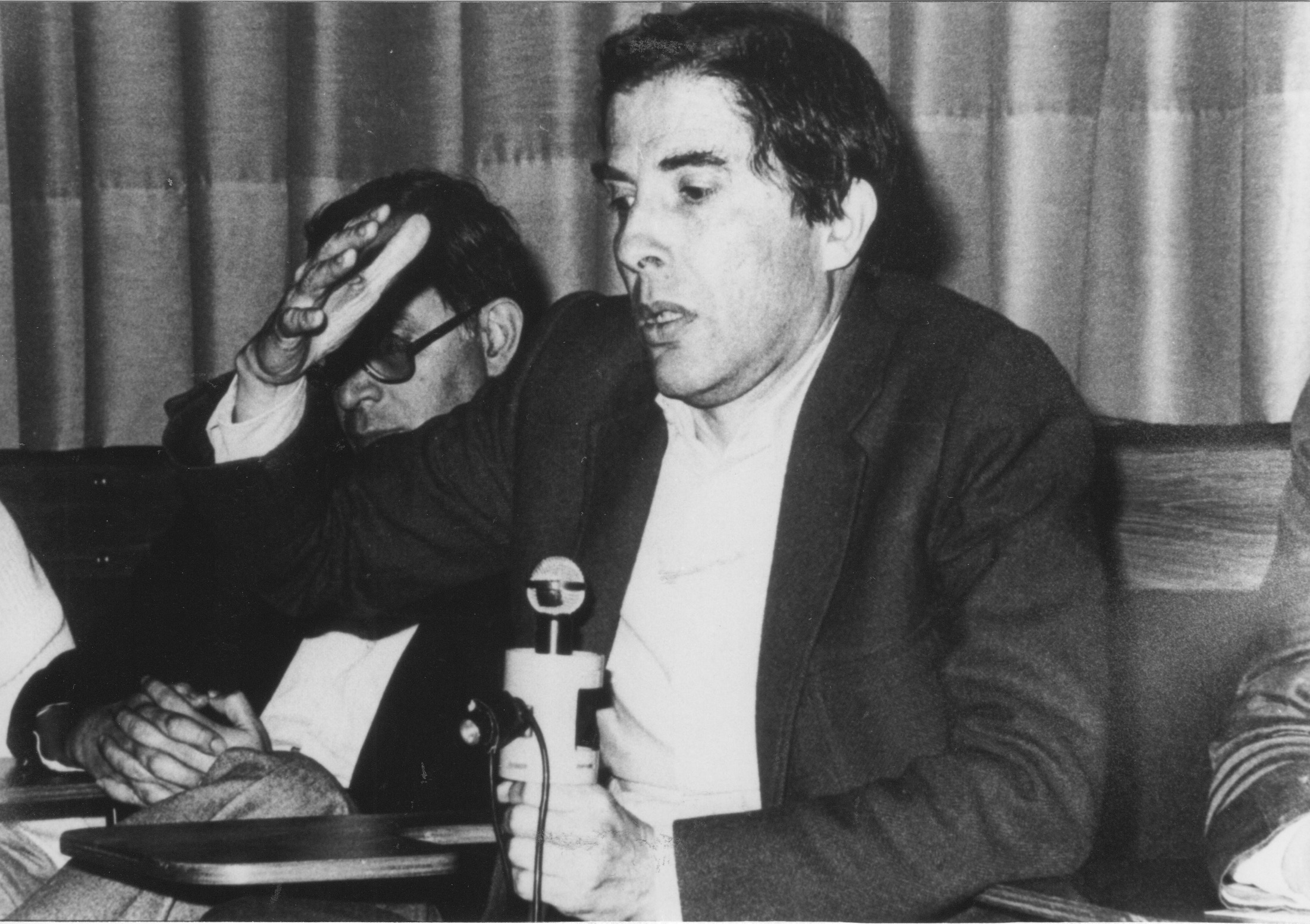 Paulo Rocha
Paulo Rocha (Oporto, 1935) studied law in Lisbon and frequented film clubs. From 1959 to 1961 he lived in Paris, where he was an assistant to Jean Renoir and attended the IDHEC. His first film, Os Verdes Anos (1963) marked the birth of the new Portuguese cinema. Fascinated by the Far East and Japanese cinema, he was cultural attaché of the Portuguese Embassy in Tokyo for many years. During this time, he also completed the key film of his opus, A Ilha dos Amores (1980). Despite difficulties tied to production, he continued his work in Portugal, and became one of the mos
FILMOGRAFIA
Os Verdes Anos (1963), Mudar de Vida (1965), Sever de Vouga (cm, 1970), Pousada das Chagas (1971), A ilha dos Amores (1982), A ilha de Moraes (1984), O Desejado / Les Montagnes de la Lune (1987), Máscara de Aço Contra Abismo Azul (1988), Oliveira, o Arquítecto (1993), O Senhor Portugal em Tokushima (1993), Shoei Imamura, le Libre Penseur (1995), O Rio do Ouro (1998), Camões (1999), As Sereias (cm, 2001), A Raiz do Coração (2000), Vanitas (2004).
Director and plot: Paulo Rocha.
Dialogues: Luíza Neto Jorge, Sumiko Aneda.
Assistenti alla regia: Camilo de Azevedo, Takahashi Koizurni, Norio Watanabe.
Director of photography: Acácio de Almeida, Elso Roque, Kozo Okazaki.
Editor: Yoshio Sugano.
Music: Paulo Brandão.
Sound: Maria Paola Porru, Yugi Hiyoshi.
Art director: Cristina Reis, Batica, Takahuru Sakaguchi.
Cast and characters: Luís Miguel Cintra (Wenceslau de Moraes, Vasco de Gama), Clara Joana (Isabel, Venere), Zita Duarte (Francisca), Jorge Silva Melo (il pittore), Paulo Rocha (Camilo Pessanha), Yoshito Mita (O'Yoné), Atsuko Murakamo (Ko Haru), Jun Toyokawa (Asataro), Erl Tenni (Atchan), Lai Warig (madre cinese).
Production company: Suma Filmes.
Direttori di produzione: Manuel Guanilho, Toru Aizama.
Produttori esecutivi: Paulo Rocha, Etsuko Takano.
Prima proiezione pubblica: Festival di Cannes, 1982.