Brazilians use the word Barravento to describe the wind that drives everything away and that kills sailors who have not yet come ashore. The story takes place among the poor fishermen of Bahia. What they fish is sold for next to nothing to a boss who comes in from the city. Firmino is a peasant who has returned after several years in the city. He tries to make the fishermen understand why they are so poor. He soon runs up against the superstition and ignorance that prevails among the men in the village. However, it is the village chief himself, Aruã, who realizes the cause of their poverty, even though he was at first hostile to Firmino. Aruã is not supposed to have sexual relations because he is consecrated to Yemanjá, the patron saint of the sea. Nevertheless, he makes love with a prostitute thanks to Firmino. In this way, he loses his powers and brings bad luck into the village. Aruã leaves for the city, and the prostitute kills herself.

In 1961 Glauber Rocha accompanied the director, Luís Paulino dos Santos to a fishing village in Bahia to shoot Barravento. Rocha was working in the role of producer only. There was one week of shooting, but then the director was forced to abandon the film for personal reasons. Out of contractual obligations that made him responsible for finishing the film, Rocha was forced the substitute him. He thus rewrote the screenplay quickly and finished the shooting under disastrous conditions. When he viewed the material, however, he said he was not satisfied with it and gave up on the film. Eight months later, Rocha met Nelson Pereira dos Santos, who was at Bahia to shoot Rio, Zona Norte. Nelson got interested in the film and helped Glauber edit the film in 1962.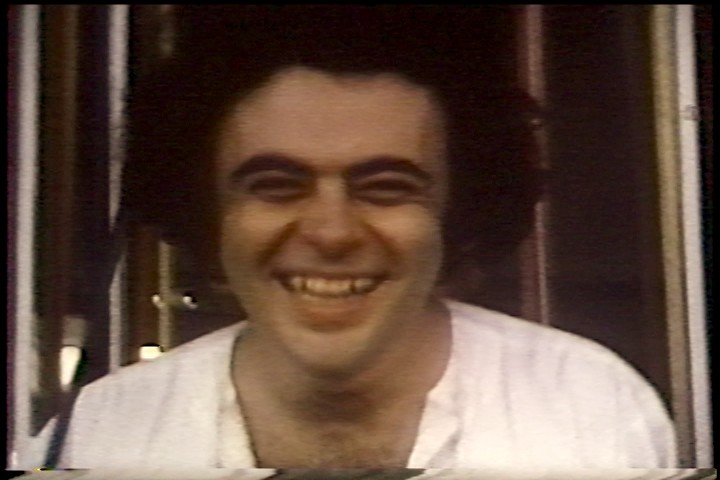 Glauber Rocha
Glauber Rocha (Vitória da Conquista, Brazil, 1939 – Rio de Janeiro, Brazil, 1981) was one of the fathers of Cinéma Nôvo, a film movement that started breathing new life into Brazilian cinema in the Sixties. His opus includes features like Black God, White Devil (1964), Entranced Earth (1967), and Antonio das mortes (1968, Palm d'Or in Cannes for Best Director). His work was connected to the tales and traditions of Brazil, it was combined with his expressive research, his political activism against capitalism and the cultural homologation of his country. During the Seventies, he traveled and worked around Africa and Europe, collaborating also with Carmelo Bene, among others.
FILMOGRAFIA
Mossa Bildner, Glauber Rocha
A Vida É Estranha (mm, 2015).

Director: Glauber Rocha.
Screenplay: Glauber Rocha, José Telles de Magalhães.
Plot: Luís Paulino dos Santos.
Director of photography: Tony Rabatoni.
Editor: Nelson Pereira dos Santos.
Music: Washington Bruno da Silva, Batatinha.
Cast and characters: Antonio "Pitanga" Sampaio (Firmino), Aldo Texeira (Aruã), Luiza Maranhão (Cota), Lucy Carvalho (Naína), Lidio Silva (Mestre), Rosalvo Plinio, Alair Liguori.
Production company: Rex Schindler, Braga Neto, David Singer, Iglu Filmes.