Marlon T. Riggs combines stories, interviews, archival material, music and performances into a personal journey through black identity, exploring how AfricanAmericans are defining their identities these days. An integral thread tying these diverse elements together is the director's own story of alienation from the black community because of his own difference speech, sexuality and class. The film was completed by Riggs' production team seven months after his death, and it can be considered a tribute to his vision and humanity, as well as a way of showing the many rich and different colors of black.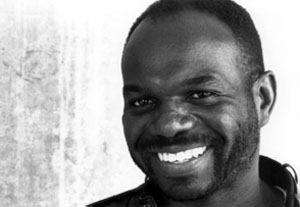 Marlon T. Riggs
Born in 1957, Marlon T. Riggs established a reputation for his insightful and controversial films confronting racism and homophobia. In ten years he produced and directed several documentaries and videos, and won many international awards. He died of AIDS in 1994, before his last movie was finished.
FILMOGRAFIA
Ethnic Notions (1987), Tongues Untied (video, doc., 1989), Affirmations (1990), Anthem (1991), Color Adjustment (1991), Non, je ne regrette rien (video, doc., 1993), Black is... Black Ain't (16mm, 1994).
Director: Marlon T. Riggs.
Director of photography: Robert Shepard.
Editor: Christiane Badgley.
Music: Mary Watkins.
Cast: Angela Davis, Barbara Smith, Maulana Karenga.
Producer: Marlon T. Riggs.
Produzione e vendita all'estero: Films Transit International, 402 East NotreDame Street, Montreal, Quebec, Canada H2T 1C8, tel. +15148443358, fax +15148447298.