Belgrade, 1994. At the foot of a mediaeval fortress, in the centre of the city, Jasar Dzemalov lives in an illegally erected shanty, without water and electricity. In a city where a loaf of bread is priced at three and a half billion dinars, garbage bins have become the source of sustenance for many citizens of Belgrade, the competition around garbage bins is growing keener. Jasar loses his battle, but not the will to survive. Can the city's pigeons provide enough calories for Jasar's emaciated stomach?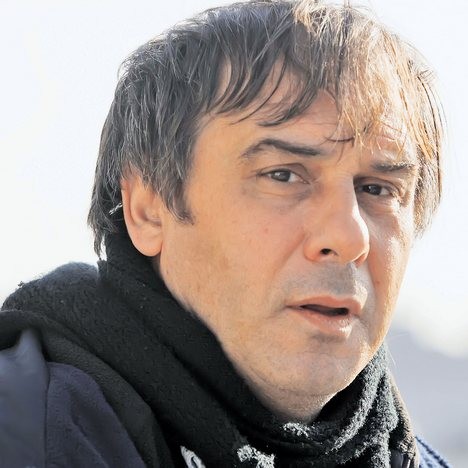 Goran Radovanovic
Goran Radovanovic was born in Belgrade, in 1957. He graduated Art History from Belgrade's Faculty of Philosophy. He worked as a film critic for the magazines "Vidici" and "Filmograf" and since 1984 he has worked as writer and director of feature and documentary films.
FILMOGRAFIA
Vogflaender 1896 (cm, 1988), Terasa (cm, 1990), GostoIjublje Avramovo (doc., 1993), Columba Urbica (doc., 1995), Istocno od Pariza, nizvodno od beca... (doc., 1995).
Director and screenplay: Goran Radovanovic.
Director of photography: Radoslav Vladic.
Editor: Milica Zivojinovic.
Music: Aleksandar Lokner.
Production company: Petrovic co., Goce Delceva 5, 11080 Belgrade, Jugoslavia, tel. +38111606238, fax +38111606238.
Foreign sales agent: President Films, Florence Strauss, 2 rue Lord Byron, 75009 Paris, France, tel. +33145628222.