Crumb is a sometimes hilariously funny but often disturbing journey into the mysterious and creepy world of underground artist Robert Crumb and his brilliant, talented but deeply dysfunctional family. Crum's twisted, violent and at times even outright pornographic cartoons are witnesses of his utter disgust of the American society and culture and made him worldfamous in the 60's when he created Mr. Natural, Fritz the Cat and record sleeves for musicians like Janis Joplin. In this entertaining film, we rediscover Robert Crumb, his past and present and meet at the same time his incredibly talented brothers, who however are both too psychotic to function in the outside world, let alone able to make a career. One critic wrote that Crumb's work embodies the twisted, psychosexual nightmare lying underneath the surface of Americas psyche and the art critic Robert Hughes named him the Bruegel of the 20th century.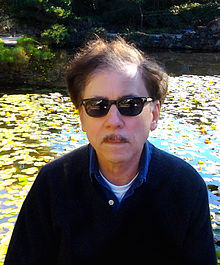 Terry Zwigoff
Terry Zwigoff was born in 1948 and got his start in entertainment as a musician. In 1978 he bought a rare record from an unknown bluesman from Chicago. His efforts to find out more about him was the basis for Louie Bluie (1985). In 1994, he made his second non-fiction work, Crumb, which won the Jury's Grand Prize at the Sundance Film Festival, and was successful world-wide. Ghost World is his first fiction film.
FILMOGRAFIA
Louie Bluie (doc., 1985), Crumb (doc., 1994), Ghost World (2001).
Director: Terry Zwigoff.
Director of photography: Maryse Alberti.
Editor: Victor Livingston.
Music: David Boeddinghaus.
Sound: Scott Breindel.
Produttori: Lynn O'Donnel, Terry Zwigoff.
Direttori di produzione: Lawrence Wilkinson, Albert Berger, Lianne Halfon.
Production company: Superior Pictures, 290 Mullen Ave., San Francisco, CA 94110, USA, tel. +14156475278, fax +14156473812.
Foreign sales agent: Films Transit International Inc., 402 East NotreDame, Montreal QC H2Y 1C8, Canada, tel. +15148443358, fax +15148447298.