DEUS E O DIABLO NA TERRA DO SOL
GOD AND THE DEVIL IN THE LAND OF THE SUN (BLACK GOD WHITE DEVIL)

Manuel, a cowherd, and his wife Rosa escape after a conflict with their "coronel." The two reach a grouìp of faithful followers of a strange black saint, Sebastião. He is someone who preaches an apocalypse - the sertão will become sea and the sea sertão. Manuel and Rosa then meet a gang of cangaçeiros, headed by Lampião and by his cruel and mad right-hand man, Corisco. There is a bounty killer hired by the fazendeiros, named Antônio das Mortes, who is tracking them down. At the end Manuel understands that the land belongs neither to God nor the devil.

"I started off from poetic writings. At the origin of Deus e o Diablo there is a metaphorical language, the literature of the 'cordel'. In the Northeast, blind people begin a story in the circuses, fairs, and popular theaters begin a story by singing: 'I want to tell a story made out of reality and imagination.' That is to say, the naturalistic imagination. All of my cultural formation is inside this climate. The idea of my film came to me spontaneously." (Glauber Rocha)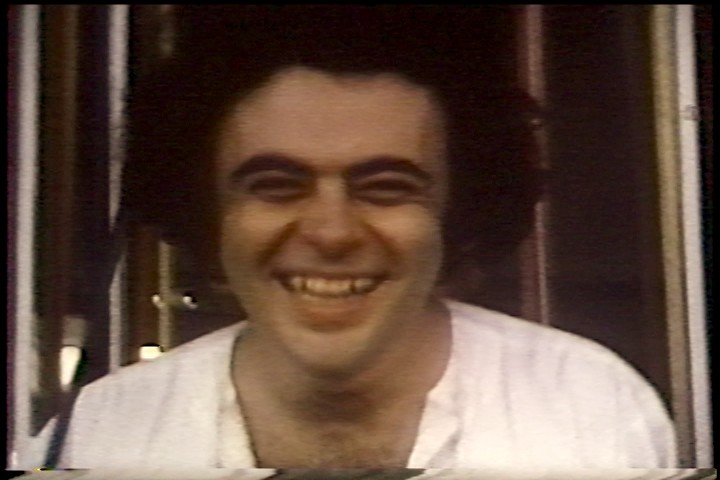 Glauber Rocha
Glauber Rocha (Vitória da Conquista, Brazil, 1939 – Rio de Janeiro, Brazil, 1981) was one of the fathers of Cinéma Nôvo, a film movement that started breathing new life into Brazilian cinema in the Sixties. His opus includes features like Black God, White Devil (1964), Entranced Earth (1967), and Antonio das mortes (1968, Palm d'Or in Cannes for Best Director). His work was connected to the tales and traditions of Brazil, it was combined with his expressive research, his political activism against capitalism and the cultural homologation of his country. During the Seventies, he traveled and worked around Africa and Europe, collaborating also with Carmelo Bene, among others.
FILMOGRAFIA
Mossa Bildner, Glauber Rocha
A Vida É Estranha (mm, 2015).

Director: Glauber Rocha.
Screenplay: Glauber Rocha, Walter Lima Junior, Paulo Gil Soares.
Director of photography: Waldemar Lima.
Art director: Paulo Gil Soares.
Editor: Glauber Rocha, Rafael Justo Valverde.
Music: Sérgio Ricardo, Villa-Lobos, Glauber Rocha.
Cast and characters: Geraldo del Rey (Manuel), Yoná Magalhães (Rosa), Maurício do Valle (Antônio das Mortas), Othon Bastos (Corisco), Lídio Silva (Sebastião), Sônia dos Humildes (Dadá), Marrom, Antonio Pinto, João Gama, Milton Rosa, Roque.
Production company: Copacabana Filmes, Luiz Augusto Mendes, Jarbas Barbosa, Glauber Rocha.