Jacques Rozier, who directed this film, is one of the cinéastes who in the early Sixties best represented the freedom and youthfulness of the cinema inherited by the New Wave - represented by Jean Vigo, among others. The film gathers together a series of testimonies from actors, collaborators and friends of the auteur of L'Atalante. Rozier reviews the human vicissitudes and the creative development of Vigo, reconstructing his difficult childhood, his misadventures in the field of production, and giving special emphasis to the making of L'Atalante, which was a difficult experience for Vigo, who was already gravely ill, but also for the actors and technicians. The reminiscences of key figures in the French cinema of the time, from Prévert to Michel Simon and Dita Parlo, show Vigo's tireless inventiveness, his creative energy and his profound humanity.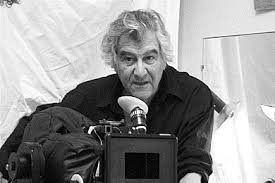 Jacques Rozier
Jacques Rozier was born in Paris in 1926. After he attended the IDHEC, he directed various short films and worked as assistant director to lean Renoir for French Cancan (1955). His first feature film, Adieu Philippine (1960) was completed thanks to the aid of Jean-Luc Godard, who made an effort to find him the necessary financial backing. Because this film was a commercial failure, Rozier was forced to work in television. He was not to return to feature films until 1969, when he made Du côté d'Orouët, another commercial failure. Rozier continued to work for national television and returned to the limelight in 1985 with his Maine-Océan, which critics have considered his most significant work.
FILMOGRAFIA
Rentrée des classes (cm, 1956), Blue jeans (cm, 1958), Adieu Philippine (1960), Dans le vent (cm, 1962), Paparazzi (cm, 1963), Le parti des choses: Bardot et Godard (cm, 1963), Cinéastes de notre temps: Jean Vigo (16mm, 1964), Ni figue, ni raisin (n° 5) (Tv, 1965), Ni figue, ni raisin de Corinthe (n° 8) (Tv, 1965), Roméos et Jupettes (1966), Dim, Dam, Dom (1967), Emissions musicales (1967), Du côté d'Orouët (1969), Amiral Benbow (1972), Vive le cinéma (Tv, 1972), Les Aoûtiens (1973), Nono Nenesse (con Pascal Thomas, mai terminato, 1975), Les naufragés de l'ile de la Tortue (1976), Marketing Mix (Tv, 1978), Lettre de la Sierra Morena (Tv, 1983), Oh, oh, oh, jolie tournée (video, 1984), Maine-Océan (1985), L'opéra du roi (video, 1989), Joséphine en tournée (1990), Revenez, plaisirs exilés (video, 1991), Comment devenir cinéastes sans se prendre la tête (video, cm, 1995)
Director: Jacques Rozier.
Director of photography: René Mathelin.
Operatore: Jean Limousin.
Sound: Maurice Teboul, Alain Coste.
Editor: Jean Lopez.
Interventi di: Michel Simon, Albert Riera, Dr. Caussat, Pierre Merle, Gilles Margaritis, Charles Dorat, Jean Dasté, J.-L. Nounez, Claude Aveline, Rirette Maitrejean, Jean Lods, René Lefevre, Pierre Prévert, Paul Grimault, Jean Painlevé, André Négis, Dita Parlo.
Production company: ORTF.
Serie diretta da: Janine Bazin, André S. Labarthe.
Riprese: aprile-maggio 1964, Parigi, Millau.