Argo has found a job by passing a test he took by mail and moves to the big city. Here he meets Melampo, a schizophrenic creature who follows him around and puts him on his guard against the real activities of the company that has hired him. Wide Melampo's attempt at sabotage fails, Argo understands the true nature of his work. The two of them are put into hibernation. Their consciousness is a serious obstacle to the company's socialreproductive order. In the "white out" stage, Argo and Melampo meet once more in a hiddenaway movie theater. Melampo cries when he sees Argos mother's photo, because he says that he has never been on a mother's lap. The two of them dissolve into the whiteness of the screen.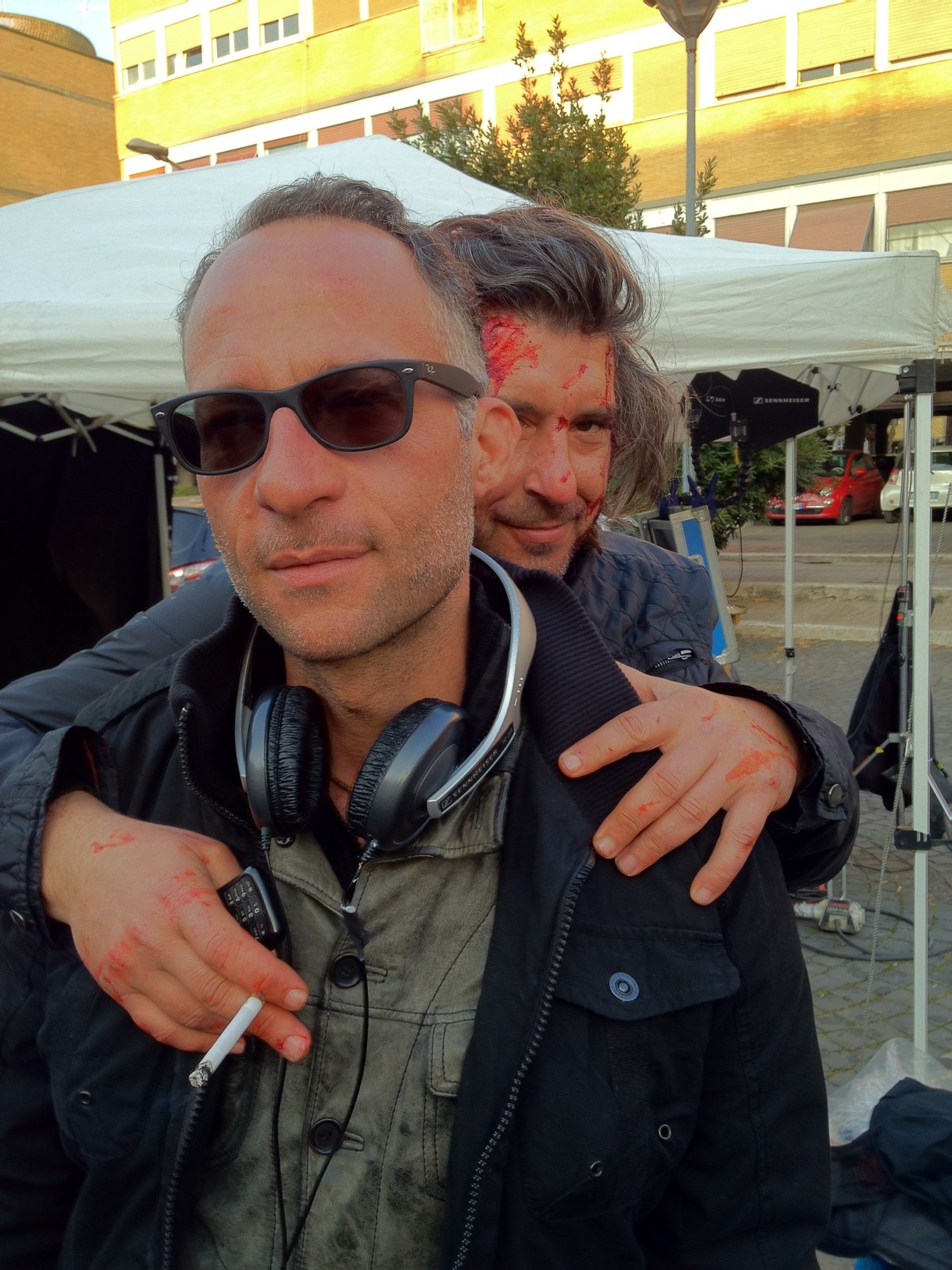 Beniamino Catena
Beniamino Catena (Ancona, 1968), after working as a self-taught filmmaker from 1982 to 1994, began working in Milan as an assistant director in advertising. He has made various short films that have made the rounds of national and international festivals (Bellaria, Turin, Locarno, Bastia, Valencia, Santiago del Chile, New York, Venice), his works have won awards and have been bought by television. He has published an interview of John Carpenter, directed a commercial for Dario Argento, and has been director of photography for video clips and documentaries. As a director, he has worked for a movie magazine on Tele+ and has directed video clips for Marlene Kuntz, Kuntz+Skin, CSI, Mao, Mango, Paola Turci and others.
FILMOGRAFIA
Preludio (cm, 1993), Marcia funebre di una marionetta (1994), Necrospettiva (cm, 1994), L'ultimo uomo (cm, 1995), Se il tuo occhio dà scandalo, cavalo (cm, 1997), The Man from Mars Project (cm, 2000), Quando si chiudono gli occhi (cm, 2000), Pornodrome una storia dal vivo (2002).
Director: Beniamino Catena.
Screenplay: Beniamino Catena, Antonio Lucarini, Flavio Catena.
Director of photography: Sergio de Feudis.
Editor: Beniamino Catena, Walter Fasano, Paolo Doppieri.
Music: Paolo F. Bragaglia, Mauro Pagani.
Sound: Francesco Sardella.
Cast and characters: Mauro Negri (Argo), Rodolfo Ricci (Melampo), Aldo Stella (Mabusi).
Produttori: Beniamino Catena, Mauro Negri.
Produzione e vendita all'estero: Kho Multimedia, tel. +390731605178, fax +390731605178.