Matt Leland, a calm young man preparing for college life, falls prey to the charm of Casey Roberts, a beautiful rebellious girl, and enters into her orbit. The two young people are swept away by a passionate love story. Theirs is a high combustion, primitive and spontaneous feeling. And the heat emanated by their passion consumes everything that it finds on its way, including logic and a sense of responsibility. Having come to a junction and finding themselves faced with a radical choice, exaggerated by a strong emotive charge, Matt is so immersed in his first love affair that he abandons everything that he has worked for until that moment and runs away with Casey. However, it is not long before he sees an irrational and dangerous side of the girl. And in the end he has to find the strength to out Casey from his life after "a mad season of love".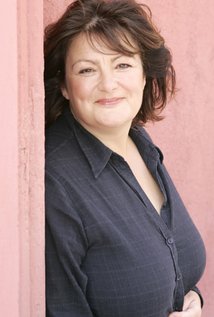 Antonia Bird
On her debut as a director in Hollywood, Ms. Bird already had a consolidated reputation in her native England. Safe, her first experience as a director of a feature film, won her many awards. Before this she had been noted for some outstanding television work.
FILMOGRAFIA
Safe (1993), Priest (Il prete, 1994), Mad Love (1995).
Director: Antonia Bird.
Screenplay: Paula Milne.
Director of photography: Fred Tammes.
Art director: David Brisbin.
Editor: Jeff Freeman.
Music: Andy Roberts.
Cast and characters: Chris O'Donnell (Matt Leland), Drew Barrymore (Casey Roberts), Matthew Lillard (Eric), Richard Chaim (Duncam), Robert Nadir (l'allenatore).
Production company: Touchstone Pictures.
Italian distribution: Buena Vista International Italia s.rl., via Palestro 24, 00185 Roma, ltaly, tel. +39-06-4450700-4450650, fax +39-06-4451202.