Mariano Laurenti: l'occhio ridens vede nudo
MARIANO LAURENTI: THE LAUGHING EYE SEES CLEAR THROUGH

Fifty years of Italian comedy are seen through the eyes of the craftsman, Mariano Laurenti. This is the video portrait of a director who does not want to theorize about film because he started off in film at the age of sixteen when he held clapper boards for Bragaglia and assisted Corbucci, Mattoli and Steno. He is a director that almost no longer remembers all the films that he made, because fifty films in nineteen years are perhaps too many. He is the craftsman of the laughing eye. He is one that always only wanted to make people enjoy themselves even when the producers asked for eroticism. First there was I ragazzi di Bandiera Gialla. Then there was the comedy of Franco and Ciccio. Then there were Poppea, Ubalda, the beautiful Antonia, widows, women teachers, high school students, and students who have been left back. There were vices of families and lodgers. There was the musical melodrama with Nino D'Angelo. He lingered on the beautiful bodies of Gloria Guida, Edwige Fenech, Karin Schubert, and Femi Benussi. These were chased, but almost never caught, by the comic bodies of Banfi, Bombolo, Boldi, and Vitali. He was one of the fathers of thal comedy of poor means that made a cultivator of "trash" like Turroni begin to talk in terms of "pictorial culture." Laurenti gave the public his gift of his mastery of the "irregular," and we have been enjoying it ever since.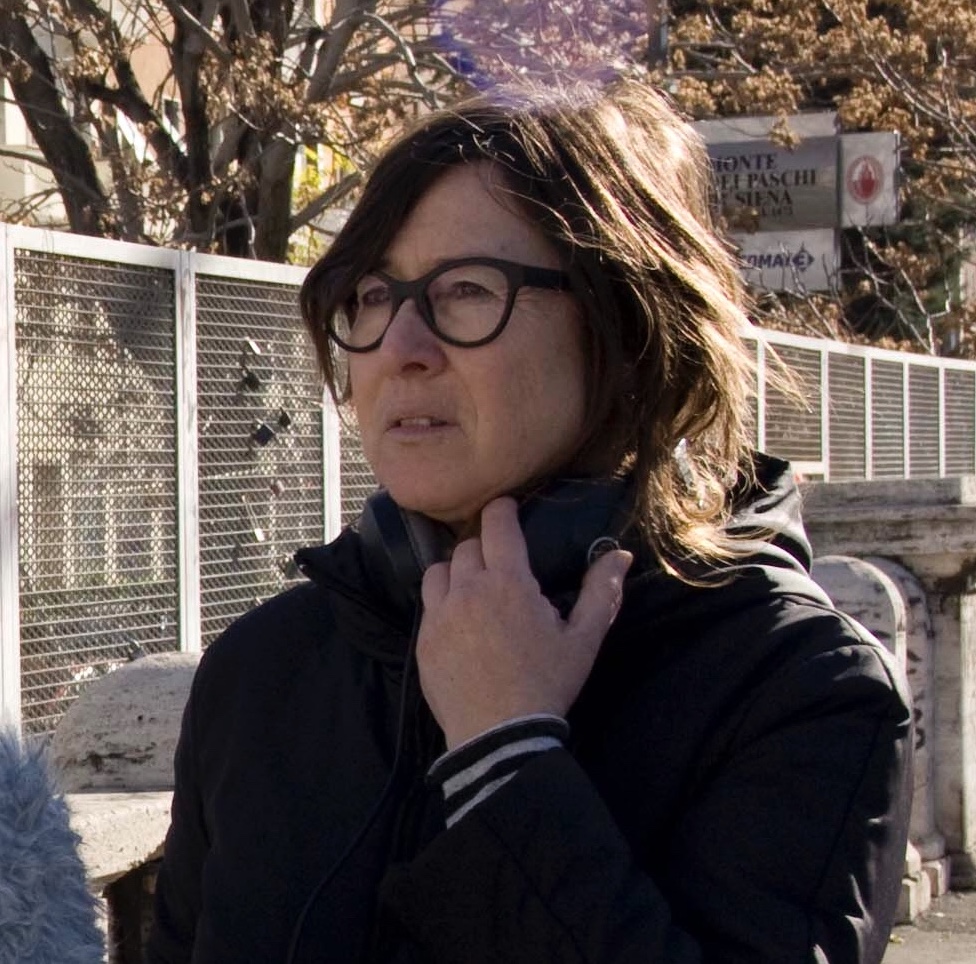 Monica Repetto
(Rome, Italy, 1965), a graduate in psychology, in the early 1990s started working as a movie critic before entering the world of cinema. In 2011, she created and curated the launch of On The Docks, the first Italian platform for on-demand videos dedicated to reality cinema. An essayist and the author of works about film, she is one of the tutors of the Premio Zavattini. A prolific director, she has collaborated with Pietro Balla on the making of numerous documentaries, including ThyssenKrupp Blues (2008), which was presented at the Venice Film Festival.
FILMOGRAFIA
Camerini ardenti. Primo tempo, dossier incompiuto su pornostar (senza sesso) (coregia Pietro Balla, doc, 1996), Amateurs (coregia Pietro Balla, cm, 1999), Amateurs 2 (coregia Pietro Balla, cm, 2000), Figurine (serie TV, doc, 2000), Umanoidi associati (coregia Pietro Balla, doc, 2000), Panico Jodorowsky (coregia Pietro Balla, doc, 2000), Dèrive Gallizio (doc, mm, 2001), Honduras Trip (doc, 2003), I popoli dell'Honduras (doc, 2004), L'avventurosa storia di Gola Profonda in Italia (doc, mm, 2005), La vera storia di Marianne Golz (coregia Pietro Balladoc, mm, 2007), Scatti di nera (coregia Pietro Balla, serie TV, 2007), Operai (co-diretto Pietro Balla, doc, mm, 2008), ThyssenKrupp Blues (coregia Pietro Balla, doc, 2008), Robocup (doc, 2009), La forza delle idee (coregia Pietro Balla, doc, 2010), Falck. Romanzo di uomini e fabbrica (coregia Pietro Balla, doc, mm, 2010), Milo Manara. Il gioco dell'avventura (doc, 2011), I racconti della Luna Veja (doc, 2012), 'O Rugbill (doc, cm, 2016), La foresta che ti strega (doc, 2018), I ragazi selvatici (doc, 2018), Il corpo dell'amore (coregia Pietro Balla, serie doc, 2019), Il guardiano di stambecchi (doc, 2020), 1974 1979. Le nostre idee (doc, 2020).
Director and plot: Monica Repetto.
Director of photography: Antonio Alessi.
Editor: Ivano Guido.
Cast: Giorgio Ariani, Mariano Laurenti.
Production company: LP Libere Produzioni, via Ariosto 12, 20093 Cologno Monzese (MI), ltaly, tel. +390258320102.