Martin Scorsese is accustomed to the traditional television interview, where you just talk in front of a telecamera for a couple of hours and that's it; so he took a long time to come to terms with André S Labarthe's request for two weeks of his time in which to make a "film portrait". But Labarthe's approach is based on a strategy of not going through direct questions, but rather through waiting for "the words to come". And so he and his troupe set themselves up in Scorsese's production studio and started filming day-today life there. On the third day, Scorsese was growing puzzled: "But you're not asking me anything...", to which Labarthe answered: "No, but there's a camera, there is a microphone, if you've got anything to say here we are". The next day the troupe moved into the editing room, where Scorsese was arguing with the woman editor and making reference to various films, and at one point he took Labarthe's camera to demonstrate what he was saying, and from then on he started "telling his story", not even stopping when they all went together to his parents' home, where Scorsese "interviewed" his mother and father to get them to talk about him.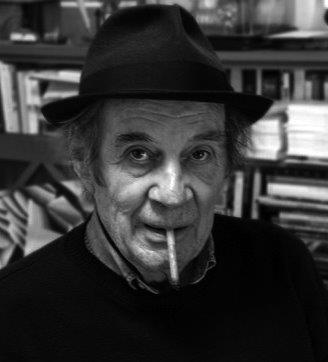 André S. Labarthe
André S. Labarthe (Oloron-Sainte-Marie, France, 1931 - Paris, France, 2018), critic of "Cahiers du cinéma," during the 1960s conceived and produced with Janine Bazin the Cinéastes de notre temps series, interrupted in 1972 and picked up again in 1988 with the title Cinéma, de notre temps. The series collected interviews of the greatest contemporary filmmakers. He also filmed documentaries on Hitchcock, Rohmer, and Scorsese.
FILMOGRAFIA
Mathieu Amalric, l'art et la matière (mm, doc., 2018, co-regioa Quentin Mével).
Director: André S. Labarthe.
Fotografia (16mm doppia banda, colore): Jacques Audrain, Nicole Ependre.
Editor: DanielIe Anezin, Thierry Demay, Isabel Pares-Reyna.
Sound: Jean Minondo.
Produzioni: AMIP, La Sept.
Serie diretta da: Janine Bazin, André S. Labarthe.
Riprese: New York.