Muriel fait le désespoir de ses parents
Muriel's Parents Have Had It Up to Here

Muriel and Nora are friends. Muriel is as withdrawn as Nora is radiant with charm and sensuality. One evening, Muriel misses the last bus and Nora invites her to sleep over. The events of that night together will remain unknown, but the next day Muriel declares to her mother that she prefers girls to boys. At a music concert, Nora kisses Muriel on the mouth "just for joke" - as she later admits -, but for Muriel the event has a different meaning. One day, Muriel, Nora and Fred - Nora's boyfriend - decide to go to the seaside, where a strange game is played out between them. Muriel becomes exasperated and telIs Nora that she wants to make love to her, but she soon understands that Nora prefers Fred. The trio breaks up and Muriel finds someone else with whom to express her desire, this time in a more forthright manner.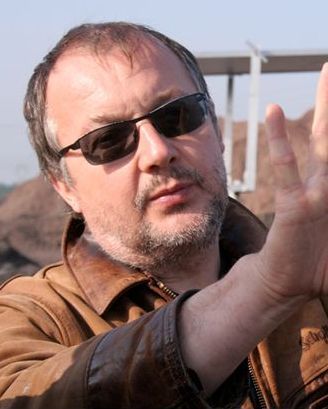 Philippe Faucon
Philippe Faucon (Oujida, Morocco; 1958) pursued university studies in Modern Literature. In 1989 he directed several episodes of the television series Portraits des Français, and made his first short film. His first feature film, L'amour, received the "Perspective du cinéma français" prize at the 1990 Cannes Film Festival. In 1992 Faucon made his second feature for television, played by the young Catherine Klein, who also worked in Muriel fait le désespoir de ses parents, presented in competition last year at the Turin Film Festival.
FILMOGRAFIA
Andre Mongelma, champion de France de boxe poids moyens, cinq minutes avanr la rencontre Mongelma-O'Tolle (cm, 1989), Dominique de Sales, sage femme (cm, 1989), L'amour (film Tv, 1989), Sabine (film Tv, 1992), Muriel fait le désespoir de ses parents (1994), Mes dix-sept ans (film Tv, 1996).
Director: Philippe Faucon.
Screenplay: Catherine Klein, Philippe Faucon.
Director of photography: Pierre Millon.
Art director: Nathalie Raoul, Marie-France Argentino.
Editor: Christian Dior.
Cast and characters: Catherine Klein (Muriel), Dominique Perrier (Nora), Serge Germany
Producer: Humbert Balsan.
Produzione e vendita all'estero: Ognon Pictures, 18 rue Montmartre, 75001 Paris, France, tel. +33-1-40289531, fax +33-1-40260209.