The film camera has been set up beside one of the cameras that are about to film the scene in Palombella rossa where Nanni Moretti swims in a pool full of floating advertising hoardings, and it shows us how the set is organized. There are three cameras filming simultaneously: one on the right, on the pool steps, has only a part of the pool in shot; the second is higher up, and is operated by Giuseppe Lanci, the director of photography, in person; the third is still higher up, for more general shots. Labarthe has chosen to meet with Nanni Moretti at the beginning of his work on Palombella rossa so that he can document the work on the set, but the weather suddenly changes, and for three long days Moretti's company is forced into inaction, which makes them all very tense. Labarthe spies on "his" auteur, who is sometimes irked by his presence, sometimes too much taken up with the hasty preparations undertaken when the sky unexpectedly clears. Finally they are able to start filming again: its one of the scenes in the changing rooms: a huge floodlight reinforces the natural light. Six months later, Nanni Moretti is hard at work on the eleventh week of editing, and Labarthe's troupe follows him at the moviola, then on the tennis courts, playing against the critic Giovanni Buttafava. "Sunday 2 April: Taking up our travel diary", concludes André Labarthe, "I read: don't forget to show the little bachelor apartment that Nanni lives in, on the top floor of a house in the old district of Monteverde. Show the terrace too, it's so like the one at the beginning of Bianca in 1984."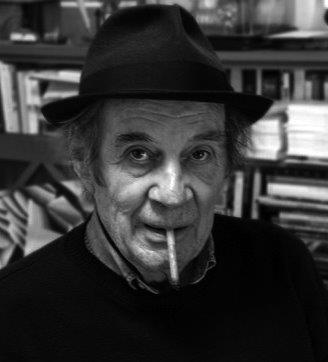 André S. Labarthe
André S. Labarthe (Oloron-Sainte-Marie, France, 1931 - Paris, France, 2018), critic of "Cahiers du cinéma," during the 1960s conceived and produced with Janine Bazin the Cinéastes de notre temps series, interrupted in 1972 and picked up again in 1988 with the title Cinéma, de notre temps. The series collected interviews of the greatest contemporary filmmakers. He also filmed documentaries on Hitchcock, Rohmer, and Scorsese.

FILMOGRAFIA

Mathieu Amalric, l'art et la matière (mm, doc., 2018, co-regioa Quentin Mével).
Regia e commento: André S. Labarthe.
Director assistant: Laurence Henry.
Director of photography: Jacques Audrain, Christopher Adda.
Sound: Jean Minondo.
Editor: Danielle Anezin, Vincent Roget.
Mixaggio: Jean-Pierre Laforce.
Luci: Marc Couchot, Philippe Cornet.
Voce narrante: Jean-Claude Dauphin.
Interventi: Gianni Buttafava.
Production company: La Sept, AMIP, Art Production.
Serie diretta da: Janine Bazin, André S. Labarthe.
Riprese: set di Palombella rossa, Roma.
Estratti da: Sogni d'oro, Bianca.