Afagh, a woman of fading beauty with a shady past, lives with Adel, a younger man who is a professional thief. When Adel meets Nargess, a poor but honest young girl, he decides to change his way of life and marry her. He leaves Afagh. She is alone and desperately in love. Adel is arrested for a theft he had committed in his past. He then gets out of jail thanks to his wife's intercession. He decides to tell her about his past and promises her to look for a job and begin a new life. However, there are many problems and the temptation to steal is too strong. Adel then plots a last robbery, which should get them enough money for all of them to leave the area. However, when Nargess sees the loot, she has a furious reaction and runs away. Afagh then asks Adel to go away with her, but Adel decides to follow Nargess and there is nothing left for Afagh to do but to give up on life.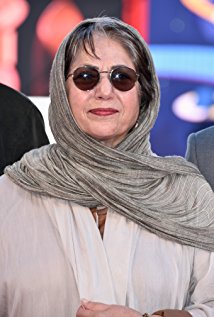 Declaration
film director
"Nargess is based upon a research work I conducted on social issues for many years. The characters of the film, though all fictional, bear the familiar signs of the real people with whom I carried out some interviews. Nargess is the story of desperate people overwhelmed by social conditions and of the women among them who are under a dual oppression due to traditional and historical beliefs." (Rakhshan BaniEtemad)
Director: Rakhshan BaniEtemad.
Screenplay: Rakhshan BaniEtemad, Fereidun Jeirani.
Director of photography: Hossein Jafarian.
Art director: Amir Esbati.
Editor: Shirin Vahidi.
Music: MohammadReza Aligholi.
Sound: Parviz Abnar.
Cast and characters: Farimah Farjami (Afagh), Atefeh Razavi (Nargess), AbolfazI Poorarab (Adel), Reza Karam Rezai (Yaghub).
Production company: Arman Film.
Foreign sales agent: Farabi Cinema Foundation, 55 SieTir Ave., 11358 Teheran, Iran, tel. +9821671010, fax +9821678155.